Ask anyone what element of the clothes is the least noticeable. Still, it is very useful and very powerful fashion detail if we pay attention to it. How many times have you seen that the wrong lacing can ruin the look of a shoe and become the first thing you notice about it? Or how bad laces or paint can ruin a shoe? What does it all say? People usually tie shoelaces in the same, simplest way they learned when they were children.
Although this method of tying is very practical, it very often does not look nice and can spoil the overall impression, especially if you wear clothes that do not cover the shoes. It is very important to pay attention to these small details. With these lacing variants, you can refresh and bring back to life your old and favorite sneakers. Simply buy a pair of new laces, in the color you want, and start lacing. If we told you that you've been tying your sneakers and shoes the wrong way all your life, would you believe it? Well, maybe not completely wrong, but certainly the worse way. Read below how you can do it.
Imitation shoelaces
Many consider that tying laces is a waste of time. Today, there are also no tie shoelaces, so-called U-lace, the ones made of elastane and simply slip into the shoes, adapting to the shape. This is the perfect solution for all those who want to look modern because they can be found in different colors and designs. It is especially suitable for younger children who have not yet mastered the technique of tying shoelaces.
"Hidden Laces"
Imagine yourself in your favorite outfit while the bows on your new sneakers are clumsily tied. The simplest way to improve the overall impression is to just slip them into sneakers. It's not the happiest solution, but it will certainly be useful.
Satin laces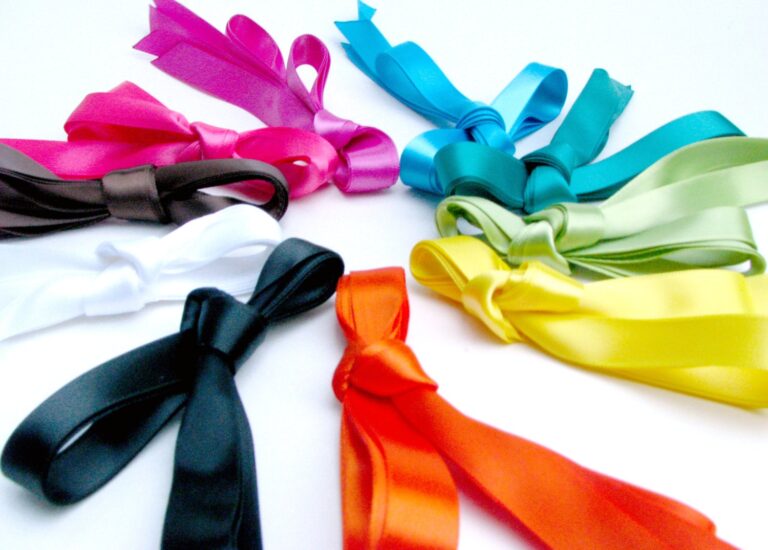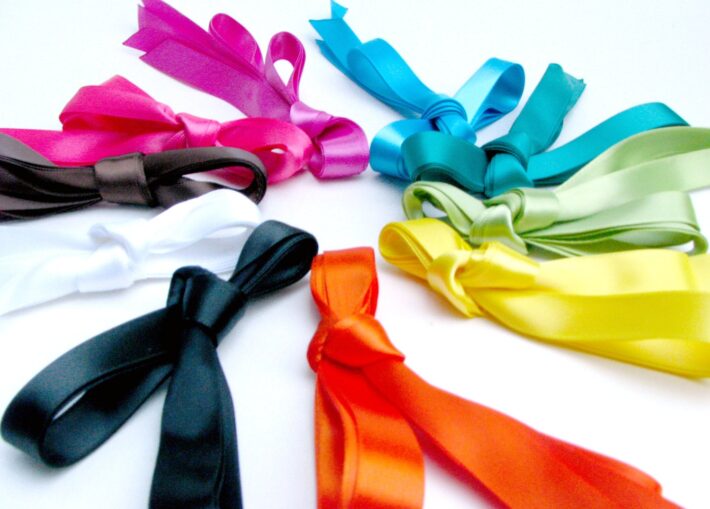 This is a great way to change the look of your footwear in a very simple way. All you need to do is replace your current, plain laces with satin ones. Your sneakers will gain elegance in this way. With these lacing variants, you can refresh and bring back to life your old and favorite sneakers. Simply buy a pair of new laces, in the color you want, and start lacing. They may not be the most important for the quality of the shoes, but they are necessary.
Other ideas
Thanks to YouTube and social networks, you will find a lot of ideas. It is enough to type some keywords such as "ideas for tying shoelaces" and you will find many ideas, as well as a video in which tying is explained step by step. You will see how with a little effort your shoes can look unique and modern.
Choose colorful laces!
If you want a subtle detail, choose a pastel pink, blue, or mint color. Do you want a noticeable look? Choose yellow laces, which will look great on shoes with yellow, white, and black details. Want something expressive? In that case, match your white sneakers with bright pink, purple, or green laces. For light-colored shoes, choose dark laces and vice versa.
How to choose the ideal laces?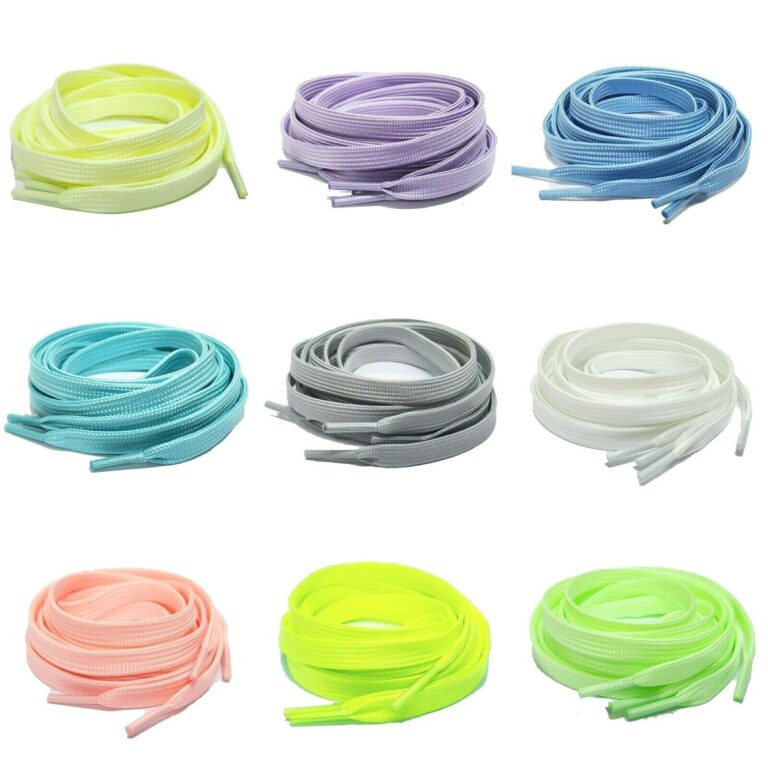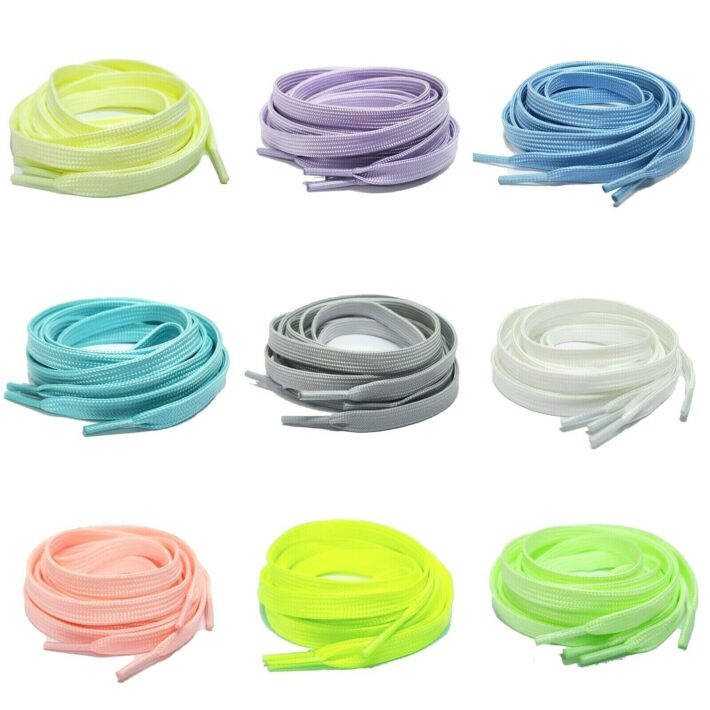 When choosing laces, the first thing we have to pay attention to is their length. Shoelaces should not be too long, but not too short either. When choosing more elegant footwear such as men's shoes, it is best to choose short, round laces. When we talk about sports training, this is where you can express your creativity. Do you like expressive decorations like bows? The wide laces, reminiscent of shiny ribbons, will surely appeal to you. Shoes with such laces have lace loops of the appropriate size.
Round laces put less pressure on the foot than flat laces, but you will need to tie them more often. Also, it is recommended to use laces made of natural materials. Cotton laces will last longer than synthetic laces. If your old laces have torn and you need new ones, make sure they are the same shape and size as the last pair. Although, in practice, it is not recommended to change the laces more than twice. The shoelaces have the same lifespan as the sneakers you got them with, so sometimes the best solution is to get new sneakers.
What to pay attention to when tying shoelaces?
We know that they affect the aesthetics and overall impression of the outfit, but their primary function is to fix the foot to the shoe so that we can move freely. However, the shoes must not be tied too tightly to avoid foot pain and the appearance of blisters.
When should children learn to tie shoelaces?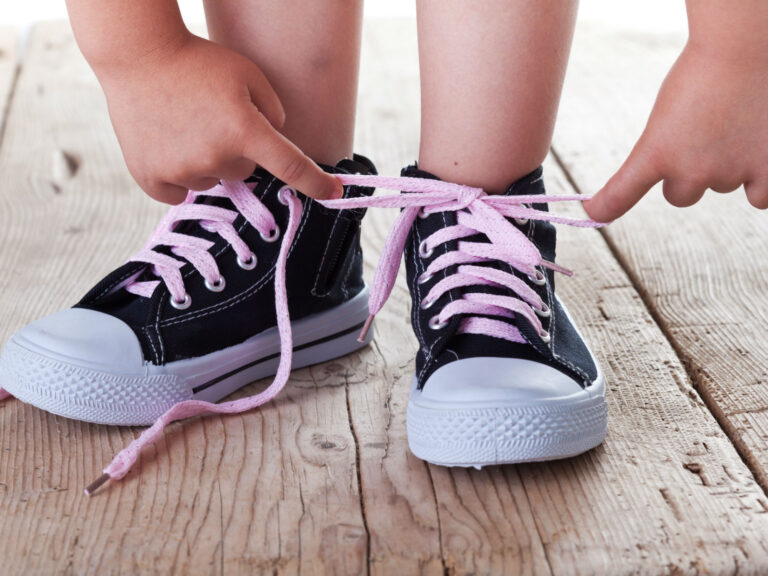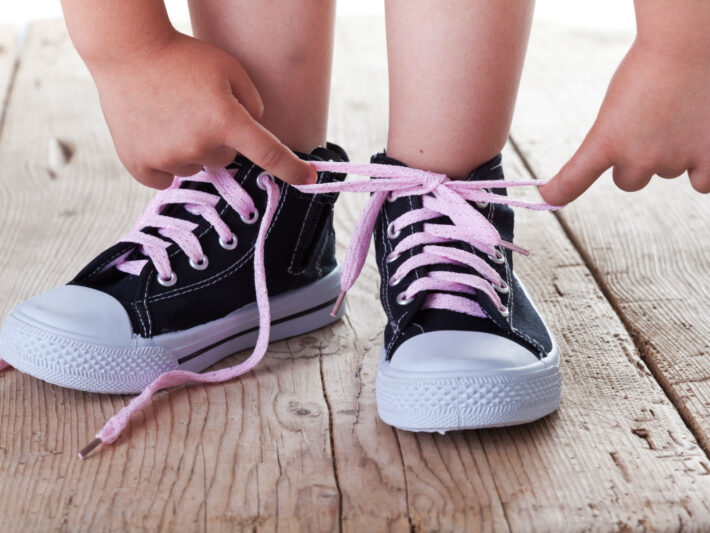 There are so many different types of footwear available on the market that children don't have to encounter it for many years. Mostly, longer than it used to be. But as they grow, there are no models that are easier to put on, and mastering the lacing technique becomes inevitable.
First of all, it is a matter of motor skills and it is very important that the child is ready to learn. Girls and boys do not develop at the same speed, and neither do their motor skills. That's why some will be ready to tie their shoelaces earlier than others. Experts say, children could be ready for that step by the age of six, and in that group up to the age of six, more motorically capable girls will prevail. But, of course, it depends on each child and his abilities. Anyway, our task is to make it easier for them and for ourselves, too, so if you do not have time for that, U-laces are a great solution.