Parkour has gained more and more popularity around the world, and traceurs are continually seeking ways to get better at it. Besides the effort trainers put in this sport, having appropriate gear is an essential part of the parkour game. Thus, it requires nothing but a strong body and a practical pair of shoes to get going. In the case of Parkour, there is no other choice better than take flight parkour shoes.
Review of Take Flight Shoes for Parkour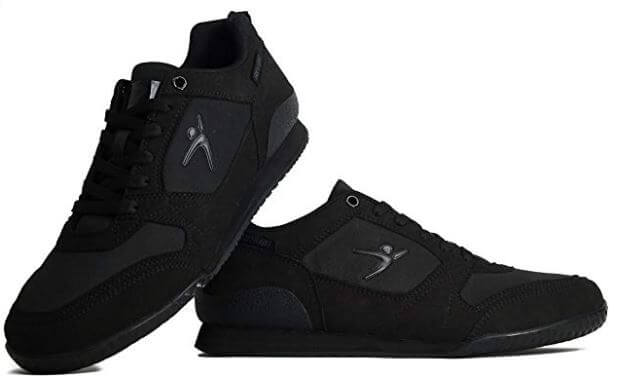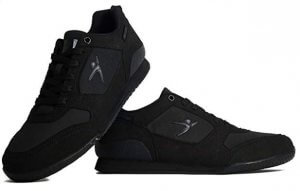 As parkour involves jumping, running, clambering and similar activities that exert pressure on the feet, it is very important to invest in high-quality shoes. The shoes need to be so well crafted so that they protect the feet, prevent slipping and yet are comfortable.
Take Flight shoes are well designed and provide almost everything traceur needs. From longevity to breathability, these shoes have a range of benefits to offer. The design and quality altogether make it perfect for the traceurs. The significant elements that make them remarkably better than others are listed below
Grip in Stealth Ultra 2.0
When looking for the right shoes, you definitely will look for those having a firm grip. Traction is the key feature to keep in mind while buying shoes for parkour training.
Take Flight shoes that are crafted to help you get the grip you need while tackling hard and uneven surfaces. It assists in providing smooth and stable parkour experience, and thus trainers can confidently drift on various surfaces without any risk of injury.


It also gives perfect stability, and hence there are least chances of injury from falling or tripping. As Parkour includes activities that crucially involve grip, the trainers with firm grip is a must-have for traceurs. Without a firm grip, the traceurs are at more risk of falling and injuries.
The grip is the key factor that makes the shoe most suitable for Parkour. The shoe enables one to move, climb, and run freely at various surfaces easily.
The durability of Take Flight Parkour Shoes
Nobody wants to pay for a pair of shoes every other month. These durable shoes are a worthy investment for every trainer.
The shoes have a long life compared to most other alternatives. They can easily tackle pressure and still can last for a very long time. Even after they undergo extensive strain, they are not ripped easily and can last for years. Most other trainers tend to tear up after a few weeks and have shorter running lives.
Breathability
Almost every trainer is repelled by the idea of running with sweaty feet. That is why they usually look for shoes made with breathable material.
The shoes are made with breathable mesh, and so airflow inside the shoes makes the feet dry and free of any dampness.
Most trainers have leather or canvas uppers, which makes the feet sweaty and causes uneasy parkour experience. However, these shoes have to mesh upper to ensure the passage of air into and out of the shoe. With Take Flight shoes, the traceurs can have fuss-free workout sessions.
Flexibility
The full range of motion while training is essential for success in Parkour, and because of mesh and a rubber sole, this shoe allows you to achieve that easily. Compared to other sports, Parkour includes a different sort of strain on the shoe. It provides the right amount of stiffness that allows free motion besides protecting the feet.
The rubber sole is generally preferred because there are several benefits associated with it. Not only is rubber sole durable, but it also is less expensive and assists in traction.
Not only does the solely provide grip, but it is also responsible for the longevity of the shoe. Thus only quality rubber sole can save your shoe from ripping out every other month.
Control
Precise control over running and jumping is required in Parkour. While running, the Take Flight shoes provide control, and thus, you can easily navigate. The shoe offers a firm grip that allows you to jump or run without any hesitation or fear.
Traction
With rubber soles, you get the ultimate grip you need. Traceurs have to tackle various types of surfaces, and for this, they need trainers that can firmly grasp over different surfaces. The Take Flight shoe gives the traction required while you encounter slippery or uneven surfaces.
Expert Contributor


If you are into Parkour, you must be aware of the name, David Belle. He is the creator of Parkour and the person behind the invention of this incredible sport. The team behind this shoe, contact him, and took his advice before designing this shoe. The acted upon all the advice he gave them, and after that, this shoe went into the production. They even decided the name of the shoe after getting his complete advice.
Attractive Designs
When it comes to trainers, you may come across limited designs and color, but Take Flight shoes are available in a wide range of colors such as grey and blue, which makes it suitable for casual wear as well as training. It makes the shoe attractive and appealing to traceurs.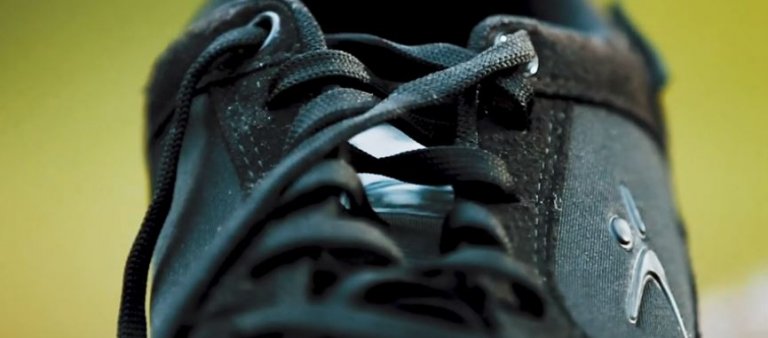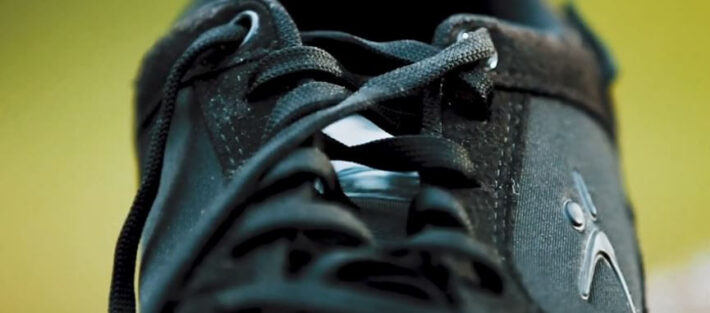 This well-known brand offers a great range of products that includes clothing as well as other parkour gear.
Numerous factors attract the traceurs to the shoes. Two such significant elements are the quality and the design of the shoe, and this shoe possesses both. As the brand has accumulated much experience, they have extensive knowledge about the requirements of the customers.
In addition to quality, the style also has its contribution. Its unique style allows the customers to use it casually as well. Its quality, style, and versatility make it an excellent product.
Price point
The price of best parkour sneakers differs under different brands. Mostly, a decent pair of shoes may cost around 50$, and the price goes up to 110$.
The retail price of the Take Flight shoes is between 90 to 110$. With the number of benefits it provides, the price of these shoes is quite justifiable. It offers the best value of the money as compared to more of the expensive ones.
User reviews
The quality of the shoe is evident by the number of positive reviews it received. Many customers testified about the quality and durability of the shoe. There are thousands and thousands of positive reviews online, and on average, the boots are rated 4.5/5 so far. The rating proves that undoubtedly, the Take Flight shoe is worth it.
There is a variety of parkour shoes available in the market, but Take Flight shoes surely come forward with its unique design, best quality, and price point. It is convenient for beginners or professionals, and it can meet the needs of every traceur. Try experimenting with the range of trainers available, but Take Flight shoes definitely would be your ultimate choice on the go.
Extremely Light PK Shoes
These shoes won't wear you out because they are lightest ones available in the market. To maintain durability at the same time, they use very tight and re-inforced stitching. You won't want the weight of the shoe pulling you down during Parkour, and the creators of this shoe took this very seriously. You might even forget that this shoe is in your feet because of its strong light-weight materials.
Arch and Heel Support
Freerunning involves a lot of jumping, and so does landing. A small mistake in landing can hurt no matter how good you are at Parkour. This shoe is engineered to provide a smooth landing experience.
The arch support of the shoe prevents foot ache, and stable heel design prevents from wearing the heels. In short, this shoe makes it possible for you to land, jump, and run confidently. The insole of the shoe also
Adjustable Cushioning and Double Sole
Cushioning can indeed prevent injuries, but at the same time, cushioning can also reduce responsiveness and can result in less precision while freerunning. How great would it be if you can adjust your cushioning?
Well, this is now possible with the help of the Steal Ultra shoes as it has a unique feature of the double sole. (Secret: It is the only athletic shoe with such a unique feature). Which means that you can take out or remove sole depending upon your needs.
For example, when you are learning Parkour, cushioning is, essential and it can prevent potential injuries. However, when you become an expert, you would crave more for responsiveness than cushioning, and in that case, you can remove the extra sole.
Enough of the pros, every shoe has some cons and lets us point a few ones of this shoe
It Follows Europen Size Chart
If you are someone from outside Europe who doesn't follow the Europe shoe size chart, then better start following that chart or leave this shoe. It is because of this shoe's size. Also, this shoe is not true to size if you have broad feet. You might light to add one or half size above your normal size.
Here is a shoe size conversion chart for your convenience
Not for Wet Conditions
It is never advisable to practice Parkour in a wet environment. This shoe also does not hold well in such conditions. I also noticed the same in many shoes that they lose their grip on water.
| | | | |
| --- | --- | --- | --- |
| Brand | Take Flight | Model | Stealth Ultra 2.0 |
| Weight (ounces) | Light | Heel-to-toe Drop(mm) | Minimum |
| Category | Parkour Shoes | Type | Unisex |
Check out this awesome video by Keegan Benn on this shoe
Summary of Shoe's Review
If you are trying to find shoes that provide flexibility, comfort, and durability altogether, look nowhere except Take Flight parkour shoes.
What stores carry take flight parkour shoes?
It is available in the online shop of Tkflt and Amazon. There are no confirmed outlets or stores for this shoe.