Being proficient at Parkour not only requires to prolong training sessions, but there are also many strategies and tactics discovered by experts, that equally contribute to success at Parkour. Several experts have found many secrets for mastering the art of Parkour by investing a great deal of time in it. These secrets have been explained and published by them in these parkour books, and luckily, you don't have to go through trial and error to excel at Parkour.
Best Parkour Training Books
Parkour and reading don't seem to go together, but reading about other trainers' perspectives and experiences can save one significant amount of time. The books written by Parkour coaches involve comprehensive valuable information that is profitable for trainers at different levels. Whether it is a person trying to start Parkour or an already specialized person, everyone can derive benefit from reading such books.
Learning about the common struggles, confusions, and misconceptions addressed by the mentors can help the trainers upgrade their parkour game. Some of these exceptionally written books are a must-have for people trying to go for Parkour.
1: Parkour Strength Training Book – Overcome Obstacles for Fun and Fitness
"Ryan Ford Parkour Book"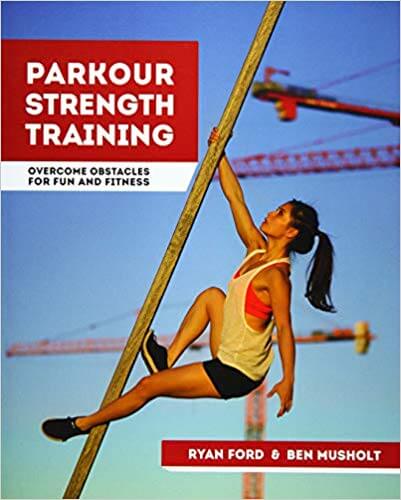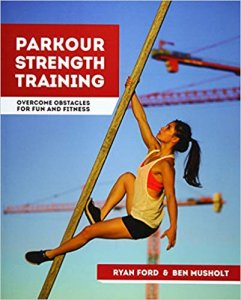 This splendid effort is an extensive and well-organized collection of important aspects of parker training. This parkour training book is penned down by two renowned traceurs of the Parkour, Ben Musholt and Ryan ford both the author have a strong background of Parkour and pervasive experience of Parkour.
The book not merely explains the moves and art of training Parkour, but it reflects on certain techniques and tricks to get oneself ready for Parkour. The beauty and exquisiteness of this masterpiece can be contributed to the Thorough knowledge possessed by both the authors.
Ben Musholt is known to have an experience of running specialized Parkour gyms while Ryan ford holds the knowledge of physiotherapy. The amalgamation of knowledge and expertise by both writers is the reason it gains appreciation from its readers.
The positive aspect of this book is a thoughtful reflection on Parkour training for beginners at home and techniques that can be adopted by trainers. The explanation of exercises is accompanied by one or two images which add to the understanding of these exercises. Another positive aspect of this book is that it presents certain tips and tricks that strengthen the body and mind Conclusively.
This book is a must-have for anyone practising Parkour and having any interest in this art. It is the only book of its type that catches the heart of every reader for its relative information and in-depth analysis of the topic. Parkour trainers do need to have a certain time for such amazing efforts that assist in developing the necessary knowledge and know tips and techniques for the topic.
2: Breaking the Jump
"Book for Traceurs by Julie Angel"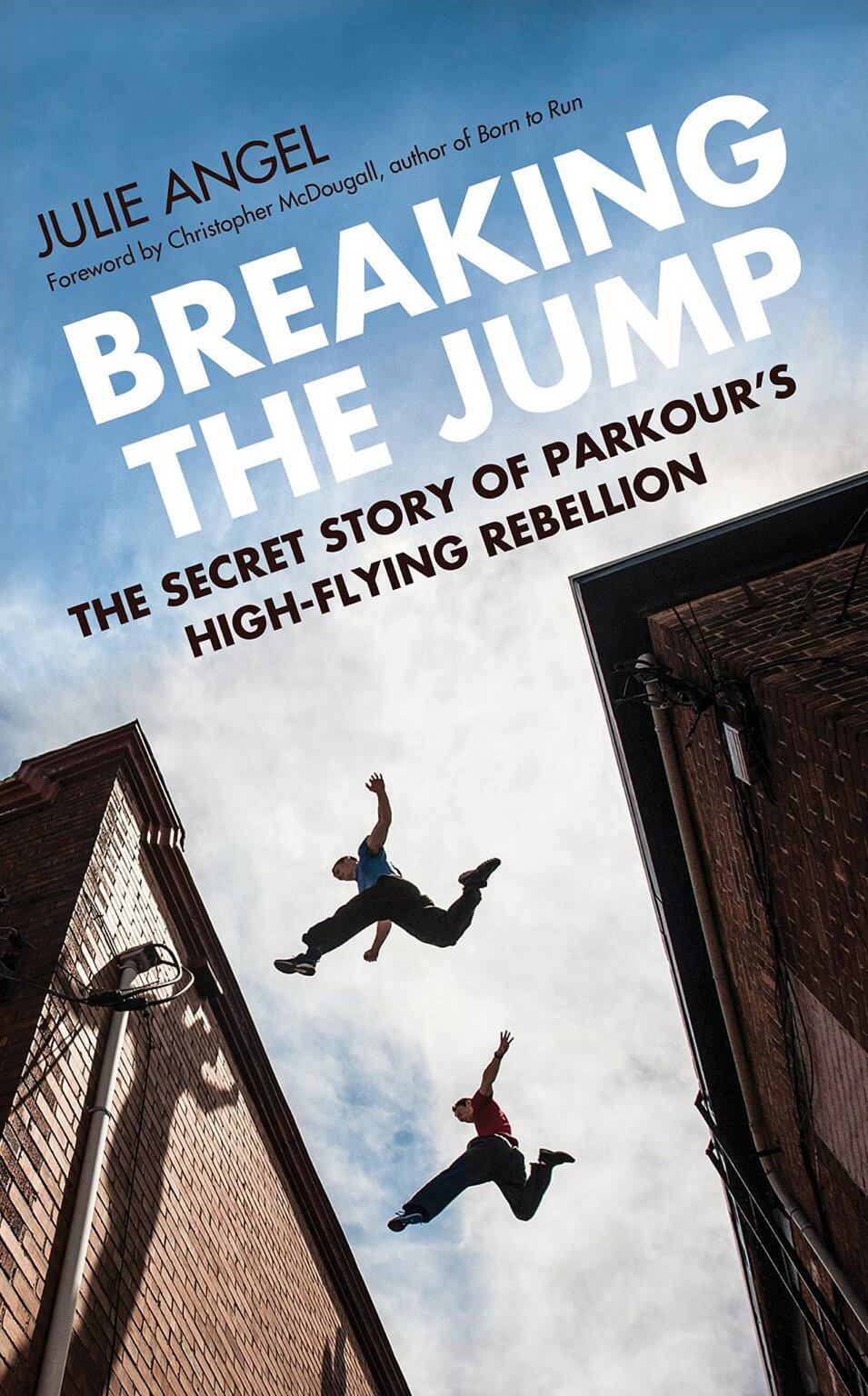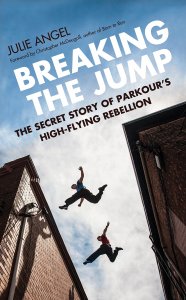 The effort of breaking the jump is an outstanding presentation of the history of Parkour and its origin. With the first glimpse of this book, I took it merely as a grim storytelling narrative of the history of Parkour. But to my utter surprise, this is what the real foundation of Parkour is.
As I went through the contents of the book, I was taken to various moments and scenes that splendidly explained what the originators of this art went through and the values, sense of determination and strength that these folks possessed. It is a mesmerizing memoir of all those events and stories.
The cherry on top is the author (Julie Angel) being the first-hand witness of all those events. The amazingly written narrative explains certain events from the history of Parkour that were not known before. I recommend this book to everyone who develops an interest in Parkour. However, I do want to mention here that this book might not be the choice for a person requiring assistance in parkour training and workouts, instead, it aims to develop a foundation for a person having any role in Parkour.
Be it a beginner, layman or a coach, this book is a much-needed section that one must read to get to know more about Parkour. This incredible effort is surely going to assist its readers in ways no other book has. Conclusively, this book is a must-have edition that any parkour love should take out time for.
3: The Ultimate Parkour & Freerunning Book
"Discover Your Possibilities!"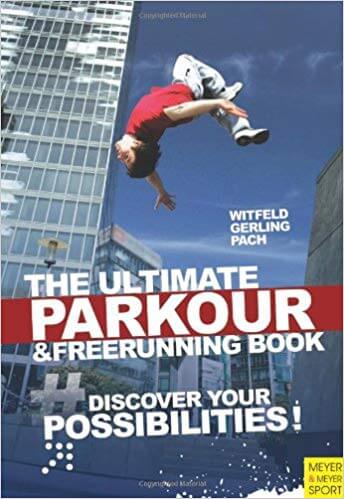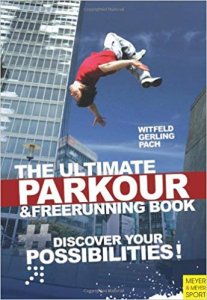 This book is another great gift for trainers of Parkour. The exquisite edition is a thorough book revealing everything one needs to know about the sport. The initial sections of the book provide a description of the history of Parkour.
This then reveals certain mandatory aspects of Parkour that are informative and much needed for the beginners as well as masters of the art. The book holds basic information regarding Parkour and FreeRunning as well as their differences. It also tells a few health benefits of Parkour as well. The admirable thing regarding this book is that it holds information in a very organized manner that adds to its readability and understandability.
The gradual and slenderly increasing training levels of this book keep on assisting the reader in moving a step ahead with each level. The illustrations and pictures provided with this book are what make it even more important for learners of the art and their practising skills.
It is for Personal trainers or coaches, for people aiming to have a workout for Parkour. Unlike several other books of the topics, this book is All a person would need to learn about movements, manures, tips, and tricks of the sport.
Without straying from the topic or going into any sort of unnecessary details, this book holds all the important and necessary information one needs to know regarding Parkour and free running. One must take out time for this superb effort by the author that holds very useful information that is surely going to help people in their practising.
4: The Parkour and Freerunning Handbook
"Dan Edwards Parkour Book"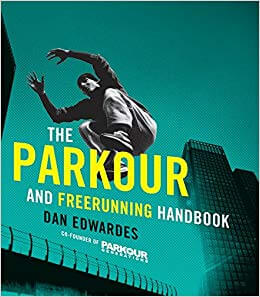 This book is a brief, well organized and concise explanation of the sport which is to the point and avoids getting into too much technical depth and loaded information. Dan Edward holds the right to this book and must credit for creating this little bunch of assistance for people involved in training and Parkour.
Other efforts of the same category present quite extensive information and lengthier depiction of parkour moves and training techniques. Whereas this book is a merely 80 pages book with detailed images and pictures that present how to do moves and conduct training.
No doubt this book is possessed by beginners and people who prefer trying a bit of the parkour moves without going into much detail and technical information. But the same is where the critical aspect of the book appears. In an attempt to make it quite shorter and tinier, the author had failed to jot down very important information regarding the sport.
Anyone having to buy a book expects certain information and foundation about the topic which are absent in this book. The book thus appears to give a haphazard explanation of tricks and exercises of the sport, providing only basic information and leaving behind a whole explanation that could have made it a better effort.
I do not aim to criticize this book for being shorter or concise in its explanation, but the parts missed by the author are an important ingredient for readers and adds to their explanation. Apart from this shortcoming, the book contains very well-presented images and pictures that add to the explanation and understanding.
5: The Parkour Roadmap
"Book to define your Parkour Journey."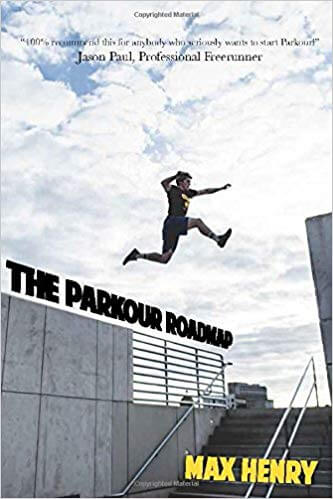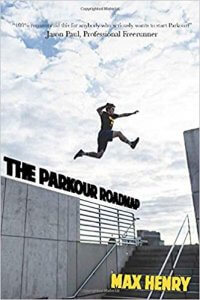 This perfect book on the topic is what people really need for having a grasp of Parkour and preparing for this extraordinary sport. The book opened up to me as a great collection of necessary gems regarding Parkour and its practices.
One must take this book not only if he needs proper training or workout guidance for Parkour but also if he is merely curious about Parkour and needs to know if the sport is what it looks like. The book differs from other efforts of the topic due to the reason that it provides guidance for physical training as well as sheds light on mental aspects.
Thus, the amalgamation of mental and physical guidance is what makes this book step out of the rest. This book should be considered for beginners to have a foundation on Parkour and even skilful traceurs who already have enough knowledge of the art.
Palpable to its name, the book serves as a way to point a direction for people to know about Parkour and its culture and practice. The book is written down by Henry Max, who by no doubt is great personnel in the parkour activity and is well known among the people acknowledged regarding Parkour.
I really enjoyed reading this book, and it assisted me in many ways, altering several techniques and tricks that I already knew and adding much information to my existing library of parkour books. A must-have gem that I totally recommend for readers.
6: Overcoming Gravity – Second Edition
"Parkour Strength Training Book"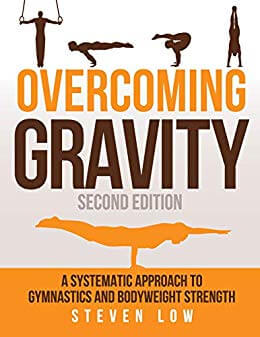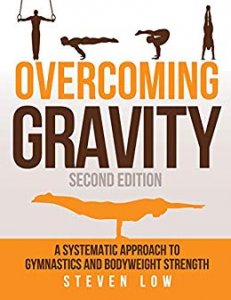 Overcoming gravity, written by Stephen Low, is all related to strength training. It is one of the top parkour books. Basically, it encompasses a well-defined guide to understand basic strength training and gymnastic principles. It answers every question and discussion issues regarding strength training. Overcoming gravity provides great help to devise the entire training routine.
It provides a great piece of information on each part of workout i-e rehab, prehab, nutrition. One best feature of this book is being user-friendly as it helps to devise your workout routine according to your own choice of exercise. What I admired the most about this book is that it doesn't only caters the concepts regarding gymnastics and its progression but also contains a lot of more related concepts that assist the people in many ways.
Topics like rehabilitation, avoidance and similar ideas have been a major part of this book, allowing readers to have all the related information. The author of this book holds a piece of knowledge about physical therapy being Ph. D in the field he has jotted down several eminent aspects of the topic that are easily picked by the readers and allow getting the benefits of this book.
I particularly enjoyed reading this book a lot and could see the difference that I managed to gain as a result. Conclusively, I would like to recommend this book for everyone considering weight management and training. This book is going to answer all of the questions anyone would have regarding the topic.
7: The Obstacle Is the Way
"Traceur's Book by Ryan Holiday"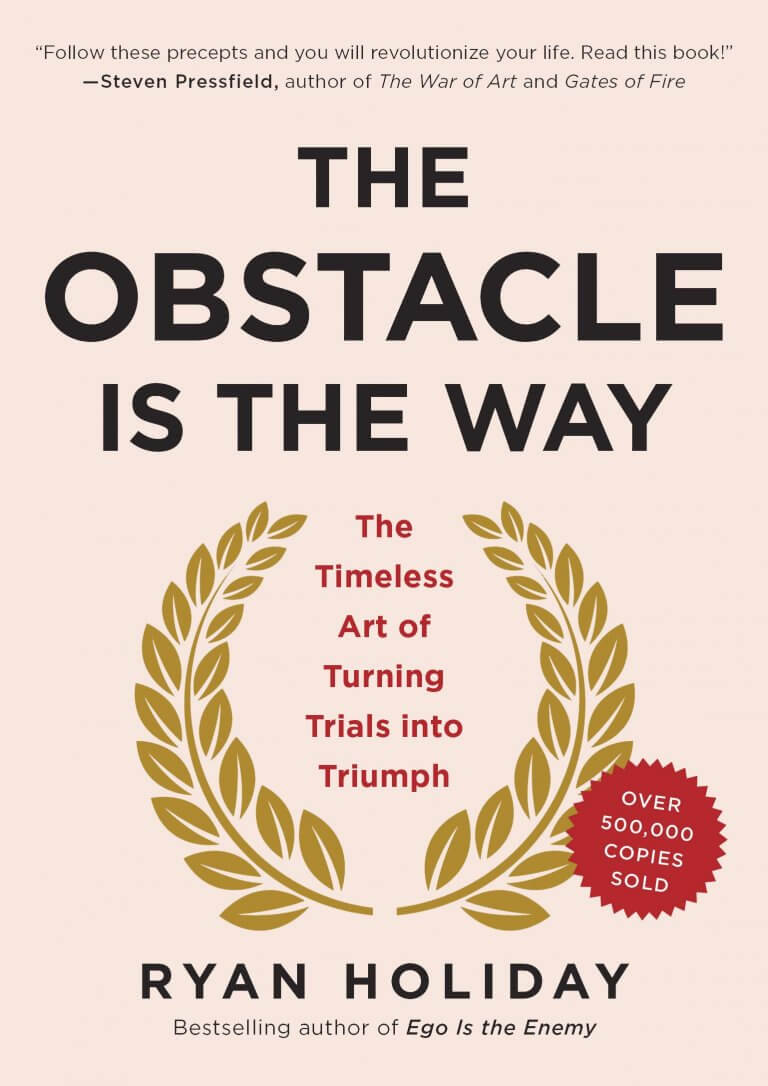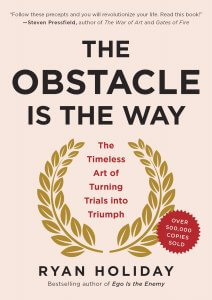 The obstacle is the way is by no doubt one of the most interesting, exquisite and amazingly written book anyone would ever come through. I literally go out of words trying to explain what the book holds and the necessary lessons it encapsulates.
Ryan Holiday has made an effort to present a primer to the stoic principles, and this book really does what the author intended for the readers. The overall content of the book can be summed up with the lesson that the application and adoption of stoic principles benefit the person in very positive ways. One person who mindfully considers the stoic principles becomes ready to deal with the highs and lows of life and tackle each situation with calm and peaceful behaviour.
The author emphasizes the fact that people must not be afraid of the challenges that life brings or the issues that one person faces in life. Through his book, the author mentions that these obstacles are in reality, a way of life and appear to keep the people alive and grow in order to create more than their existing situations. This insight of life has proven to be very advantageous and effective for stoic principles.
To be very honest, I mistook this book considering the age of the author (since he is in the 30s) and the book covering such a mature topic for discussion, but I must admire the thoughts and ideas it conveys and the way they are penned down. I highly recommend this book to everyone, and it should be given time.
How do beginners train for Parkour?
Beginners can start by viewing video lectures or reading parkour training books. This is half of the learning of Parkour, and the remaining half is practice.
These are the 7 best parkour books that a traceur should have in his backpack if he wants to learn, strengthen, train, or understand Parkour. These books are as essential as other parkour gear and if the traceur is new, then he might need the best parkour shoes for better training. You can let us know your thoughts in the comments.
Check out also these great books on parkour that can be helpful in understanding the science behind this sport: