Bartending is a job that requires numerous hours standing on your feet, which can often lead to foot, ankle, or arch pains and issues if you do not own appropriate footwear. For example, investing in the best shoes for bartenders can save you a lot of hassle and keep your feet comfortable even through the longest shifts.
Since hours spent on feet can cause long-term negative impacts on your health, you should opt for shoes that are coming from trusted brands and provide you with sufficient support and comfort.
In case you do not know which pair to go for, we got you covered. We have listed some of the best-reviewed footwear for bartenders that your money can buy in the section below.
List of Best Reviewed Footwear
1. Skechers Men's Cessnock Food Service Shoe – Best Shoes for Bartenders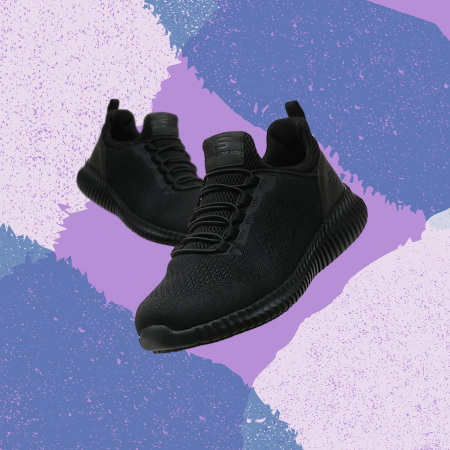 Skechers Cessnock is an exceptional pair of work shoes available in five different colors and various sizes for you to choose from. They offer exceptional performance in the heat of the kitchen or slippery floors of the restaurant while providing sufficient comfort that lasts all day long.
These shoes feature a stylish sporty design and memory foam cushioned insoles that do an exceptional job in providing comfort and fit. The body of the Cessnock is stain-resistant and breathable, allowing very good air circulation and being easy to maintain and clean.
What truly sets this pair apart from the competition are non-slip features. Skechers Cessnock has slip-resistant outsoles designed to provide extra traction, especially on surfaces that often get wet or oily. Incredibly comfortable pair that is excellent for all-day wear and well worth checking out.
Pros
Superb traction
Breathable materials
Stain-resistant
Stylish sporty design
Cons
Could use more cushion in the soles
2. Emeril Lagasse Men's Cooper Pro EVA Food Service Shoe – Best Slip Resistant Shoes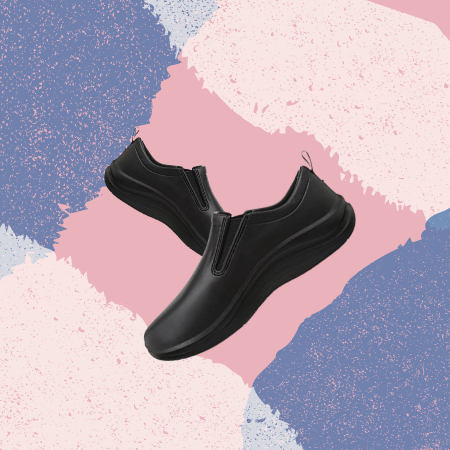 Coming from the Emeril Lagasse store, these comfy shoes are suitable for bartenders and come in color black in various sizes. It is a pair of shoes that offers excellent performance and comfort throughout long and exhausting shifts.
They feature a groove pattern outsole that provides superb traction. It is an excellent groove pattern rubber compound with a unique tread design that will keep your fit firmly griped to the greasy and wet surfaces all day long.
The shoe is also equipped with AllShield technology that can repel any liquids or food you might accidentally spill during working hours.
These Emeril Lagasse shoes feature an EVA midsole that does an incredible job in balancing comfort, durability, and lightweight performance.
Pros
Water and stain resistance
Superb traction
True to size
Excellent cushioning
3. New Balance Men's 608 V5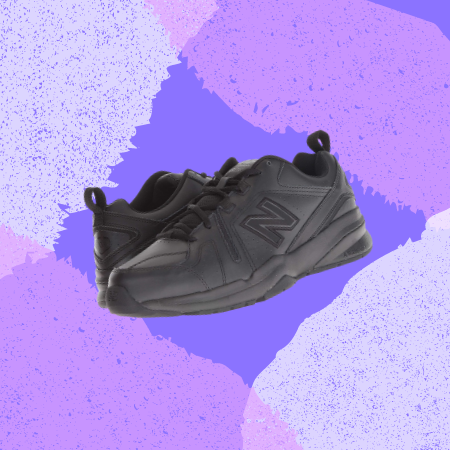 New Balance 608 V5 does an excellent job of combining style and comfort. It is available in eleven different color patterns and offers 57 size options, among which you will surely find a perfect fit. Stylewise it is similar to its predecessor and still offers an admirable level of comfort.
The underside of the shoe is lined with rubber. This layer is designed to grant excellent durability and traction and to protect against scratches.
It has a geometrical tread pattern that provides superb grip on slippery surfaces, which is highly convenient for bartenders that often step on watery and oily floors.
The underfoot is well-cushioned, thanks to the full-length foam unit in the midsole. It is designed to withstand impacts and quite a lot of beating, and its lightweight and flexibility grant an excellent wearing experience. The upper is made of leather, and although it is not as stretchy as mesh, it provides a secure foothold.
Pros
Very durable
Excellent arch support
Suitable traction
Accommodates the use of custom orthotics
Cons
The collar could be higher for better ankle support
4. Merrell Men's Moab 2 – Also Good for Hiking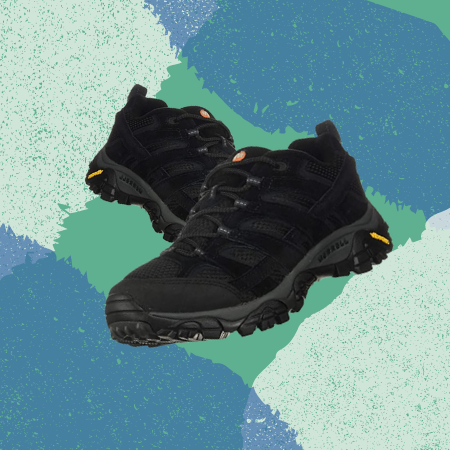 Although this pair of shoes is recommended for hiking, do not let that fact fool you because it offers all the necessary features that bartenders require on a daily basis. Moab 2s are available in 18 different color patterns and various sizes to choose from.
Merrell's shoe manufacturing technology has gone a long way in providing superb comfort, traction, and water resistance. Although it looks quite bulky, the shoe is actually lightweight and feels great on the feet, especially throughout long working shifts.
One thing that this pair of shoes really excels at is the comfort of their midsoles. It is very soft and provides a nice cushioned feel with every step you take.
It offers excellent traction on slippery surfaces, which is a very convenient feature for all bartenders.
Pros
Excellent cushioning
Responsive and flexible
Waterproof
Durable upper
5. Shoes for Crews Tigon II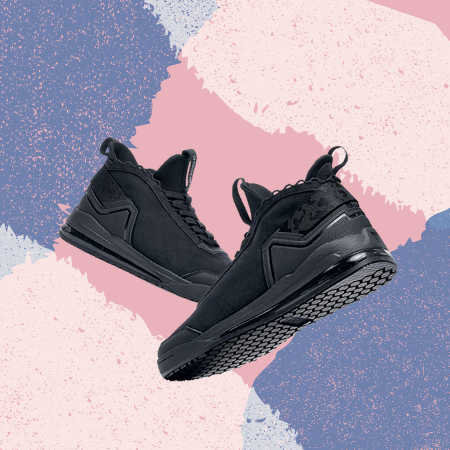 Coming from the Shoes for Crews store, this pair provides a natural and comfortable fit. These shoes come in black color and provide a variety of sizes among which you will surely find the ones that will suit you. Bear in mind that you should order ½ size smaller than your regular size.
Tigon II features anti-slip technology that provides users with a sturdy foot grip, granting excellent traction and keeping you safe on slippery surfaces. The outsole will ensure that you move fluently and easily without risking slips and injuries.
It is a perfect shoe for healthcare, hospitality, and food service professionals. It features ripstop nylon and an internal neoprene bootie that will provide you with a snug yet very comfortable wearing experience. The shoes are very well balanced and quite easy to clean.
Pros
Water-resistant
Excellent grip
Lightweight
6. PDBQ Steel Toe Safety Work Shoes for Men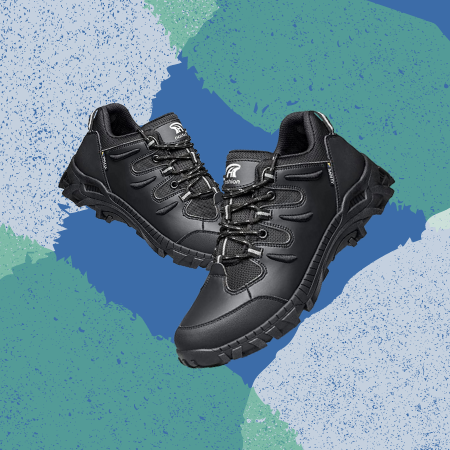 Coming from the PDBQ store, these shoes stand out from the competition with their impeccable durability. They are available in five color patterns and offer you 23 sizing options to choose from.
The kevlar midsole is very soft yet puncture-resistant, providing superb protection and comfort. The outsole is very durable and made of rubber, providing excellent protection from abrasion. It is also non-slippery but can actually perform badly on oily surfaces.
Steel Toe shoes are surprisingly lightweight. They also feature breathable tennis material that enables excellent air circulation and keeps your feet dry due to superb air circulation.
Excellent choice for any profession that requires prolonged standing and walking.
Pros
Puncture-resistant
Durable outsole
Memory foam insoles
7. Avia Avi-Union II Non-Slip Shoes for Men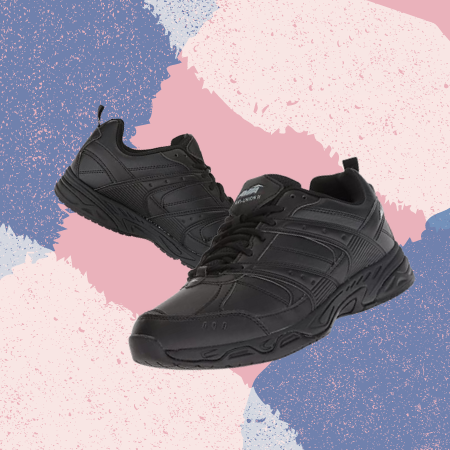 Avi-Union II shoes provide lasting comfort, especially when worn over extended periods of time. They are available in black and white colors and offer 26 sizing options for you to choose from. Avi Union II is designed to be lightweight and to offer superb traction to its users.
This pair is suitable for any work requiring you to be on your feet for long periods, whether you need to move around a lot or stand in one spot. Avi-Union II features an outsole that is carefully constructed with oil and slip-resistant rubber material. The tread pattern is designed to improve grip on dangerously wet surfaces, preventing the wearers from stumbling and injuring themselves.
These shoes use a compression-molded EVA for their midsole. This material is widely recognized for its shock absorption properties and high responsiveness. It keeps your feet well protected from various impacts and provides excellent support and stability.
Pros
Adequate grip
Supportive upper
Very comfortable (especially for long working shifts)
8. ASICS Men's GEL Venture 5 – Also Great for Running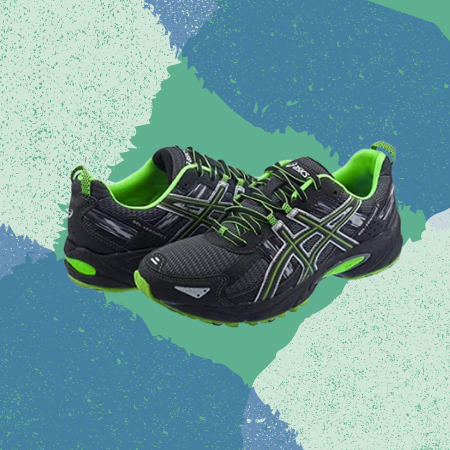 GEL Venture 5 is a versatile shoe that performs superbly on a variety of surfaces. It comes in fifteen different color patterns and gives you twenty sizing options to choose from. They offer amazingly comfortable cushioning units that carry foot pretty well and provide proper arch support.
The outsole on these shoes features gripping lugs that are faced in multiple directions. These lugs hold onto various surfaces very well, making your movement much more controlled and supported. The whole outsole unit is made of materials that can resist wear and scratches.
The cushioning system in the GEL Venture 5s is what really separates them from the pack. It is very comfortable for the underside of the foot and absorbs shock at a very high rate, thus making all types of landings easier for the foot. The upper uses breathable mesh material, which provides great air circulation at all times.
Pros
Durable construction
Great arch support
Efficient shock absorption
Resilient midsole foam
Cons
Upper stitching may come undone easily
9. New Balance Men's 574 V2 Evergreen Sneaker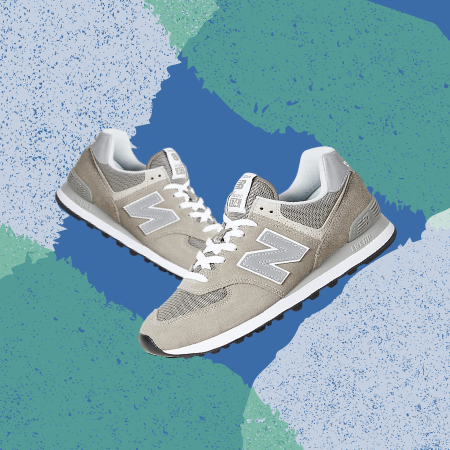 New Balance 574 V2 has a low-cut, well-padded collar that provides your feet with exceptional mobility and support. It is an updated version of the classic model, and it is available in 10 different colors and whopping 68 sizing options for you to choose from.
These shoes bring exceptional functionality, quality, and style to your footwear collection. They have a signature vintage look that does not compromise performance. New Balance 574 V2 features a removable EVA footbed that grants incredibly bouncy cushioning that every bartender requires.
This model also boasts a padded tongue and collar that are designed to provide you with an extra comfortable wearing experience. Comfort-wise, this pair of shoes is a standout and can be very beneficial for wearers who experience issues such as neuropathy or chronic pain syndrome.
Pros
Excellent arch support and cushioning
A vintage, versatile look
Excellent side support
Cons
The shoes feel stiff in the beginning so they require some breaking in
10. KEEN Utility Men's PTC Dress Oxford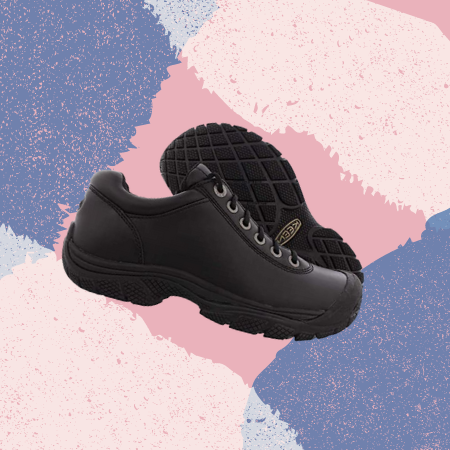 Coming from the KEEN Utility Store, these shoes are made from 100% leather and offer you exceptional value for the price. They are very functional and offer a wide range of useful features that every bartender requires.
The upper is made of leather, and it provides excellent protection since it is water and stain-resistant. The shoes also feature a non-slip outsole that provides excellent traction and overall better grip on various surfaces. Since bartenders often have to move on slippery floors, this is a very convenient feature to have.
These shoes also have molded polyurethane footbed, which is very well complemented by a memory foam insole that grants exceptional comfort. The insole is removable, so you can replace it with some medical ones if necessary—overall a great working piece of footwear, well worth checking out.
Pros
Made of premium leather
Water-resistant and stain-resistant
Non-slippery outsole
Comfy footbed
How Do You Choose the Best Shoes for Bartenders?
When it comes to shopping for the best bartending shoes, comfort must always come first. Long working hours on your feet can take a toll over time, so knowing what to look for is crucial. In order to help you make the right choice, we have put together a brief list of guidelines you should follow to get the best product.
Comfort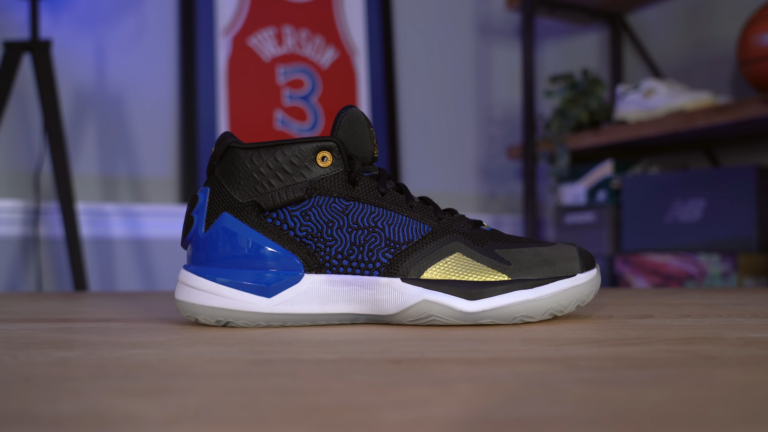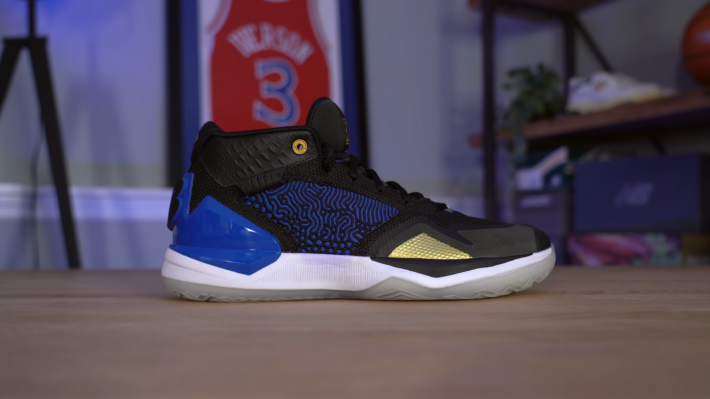 Comfort is a factor that should be on top of the list when purchasing quality pair of shoes for bartending. To pick safely, you should always opt for pair that is designed for comfort and pain relief which are two of the most important qualities that any shoe should possess.
The more features that are related to the comfort the shoe has, the more you minimize the chances of experiencing any pain and discomfort.
Stability
As a bartender, you are required to stand and walk around throughout your whole shift. Since this is the case, you should always opt for shoes that grant you sufficient stability and grip on the floor. The best option for stability is shoes that are made using mesh material since they provide excellent flexibility and breathability.
Slip Resistance
Safety is another thing you should prioritize when purchasing shoes. The feature that will grant you more of it is slip resistance. Look for a pair that has rubber soles with patterns that ensure excellent grip on various surfaces.
Materials
The materials of which shoes are made bear huge significance in the overall wearing experience. The type of material will determine the durability and longevity of the shoes but will be very important for comfort level too.
Water Resistance
As a bartender, you will be moving around some wet surfaces from spilled drinks, so it is highly important to get shoes waterproofer or purchase shoes that offer sufficient water resistance. It will save you a lot of hassle and keep your feet dry throughout the whole shift.
Frequently Asked Questions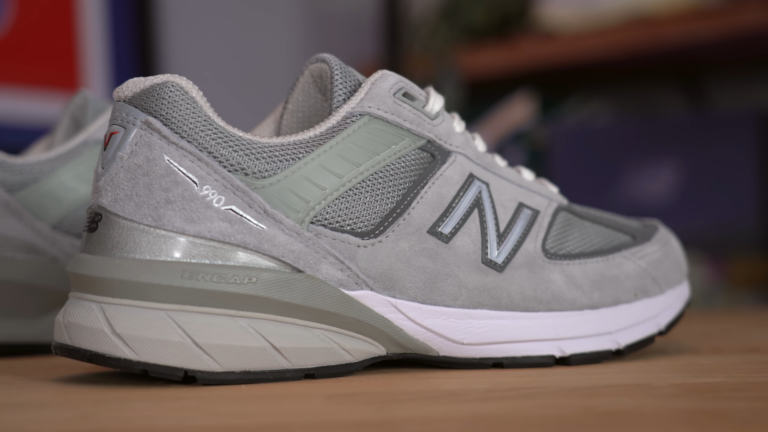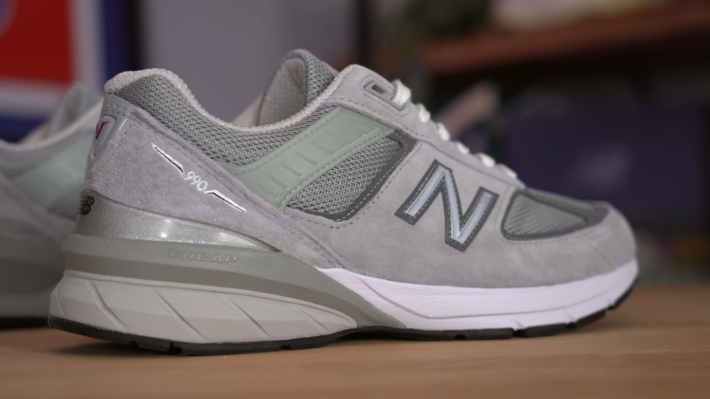 Do I require special shoes for bartending?
It depends on the establishment you are working in since some require special footwear. However, if your employer does not ask you to wear it, you should go for pair of shoes that are comfortable above else and have non-slip features to keep you safe.
Can I wear running shoes for bartending?
Running shoes are definitely one of the better choices for bartenders since they offer high levels of comfort and structure. However, they often do not possess features such as water resistance that are really important when working at the bar where you more often than not come in contact with all sorts of liquids.
Are memory foam shoes good for bartenders?
Absolutely. Memory foam adapts to your foot shape, thus providing excellent shock absorption and support. These shoes also assist in reducing pressure on your feet and increase arch support.
What should I look for when buying shoes for bartending?
The most important features to look for when making this purchase are slip resistance, shock resistance, breathability, and above all else, comfort. These features will keep your feet comfy and healthy when standing and walking around throughout the whole shift.
Are slip-on shoes better than lace-up ones for bartending?
This largely depends on personal preference. Slip-on shoes typically provide better grip on surfaces and are easy to put on and off. However, some models tend to heave breathability issues, in which case lace-up shoes are better since you can adjust how tight or loose they are.
Final Words
Purchasing a quality pair of shoes is a must for every bartender. It helps them to push through their shifts much easier, without unnecessary feet pain, fatigue, or any foot or ankle injuries that may occur while wearing inadequate footwear. Furthermore, the perfect pair of shoes can contribute to your long-term health.
We hope our article will help you find the perfect pair. All shoes that we have listed are top-notch in quality and offer features necessary for pleasant working shifts. Ponder on reviews, look for second opinions and you will surely find the perfect pair that will offer the right value for your money's worth.
Here are some other interesting models that you might like: