Adidas offers a variety of shoes, and some of them are good for free running. Selecting from the best Adidas parkour shoes is difficult. Thus, the following is the list of fine shoes among all of the Adidas parkour shoes.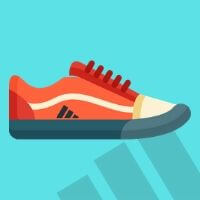 Adidas makes some quality shoes which you can use for running and parkour. The swift run by Adidas is considered as the best Adidas parkour shoe while Continental 80 as the most affordable Adidas shoe for parkour. The Solar Glide ST is an all-rounder shoe equally right for parkour, free running, or casual wear.
Adidas also provides a variety of sports and casual shoes but their parkour shoes really have no match.
Adidas Parkour Shoes
1. Swift Run – Best Adidas Parkour Shoe
Adidas Swift run is an ideal casual shoe with breathable comfort and classic athletic design suitable for running and everyday activities. You can run for miles in this shoe because its EVA foam midsole will cushion your movements while its flexibility and sock-like fitness will act as easeful wear. In short, it is the best Adidas Parkour Shoe.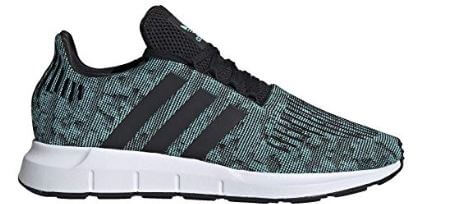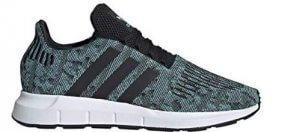 Sporty Look: This shoe will satisfy your desire of sporty shoe with its lines of embroidery on the front and heal paired with classy Adidas' signature stripes. This shoe is not just about design and fashion, but its design also provides performance for better running.
You can further brighten up the look as per your taste as many colors are available for this shoe. If you are bold, go for orange or purple, but most parkours like black or white shoes, so it depends upon your taste.
Knitted Upper Design: The sock-like, highly breathable feel of the shoe is due to its knit textile and synthetic material that makes it extremely comfortable. Its design feels more like a slip-on shoe because shoes' tongue is wholly attached to sides.
If your feet are very narrow, then this shoe might not be your choice because of its tongue. However, if your feet are broad or you want maximum resting space for your feet, then this design is perfect for you.
EVA Midsole: The uniqueness in this shoe is its EVA midsole, which makes it super comfortable. The EVA midsoles are famous for running, sport, and athletic shoes as they help in motion control.
EVA is an acronym for "Ethylene Vinyl Acetate," which is a known material due to its shock-absorbing capabilities. Being light-weight also makes it a suitable foam for a light-weight shoe.
Outsole with Deep Cut Ridges: Its outsole gives durability and support while ensuring maximum grip with the ground. The material is a complete rubber, which makes it lightweight and flexible.
Further traction comes from the deeply cut ridges, which also help in the stability of the shoe. These ridges are rigid at ends, and the pattern is designed to last as much as possible.
Light-weight shoe: Because of EVA midsole, deep cut ridges, and knitted upper, the shoe is incredibly light-weight, and according to most of the reviewers, it is the lightest running shoe by Adidas.
Breathable Primeknit: The upper is a knitted fabric and synthetic material, with beautiful design and airflow. The airflow keeps your feet warm and dry, which can help you go the extra mile while running. It will not only prevent any foot odor but will also keep your foot safe from blisters.
Incredibly Comfortable: Although midsole will make your shoes as much comfortable as possible yet you might feel uncomfortable for a week or two. It is because of the rubber material of the sole, which takes time to adjust, but once changed, it will be very comfortable, and you may even forget to wear the socks in it.
Stability of shoe: If you are new to parkour, confidence matters a lot to you, and you will need it the most. The balance of the shoe lies in the curvature of its outsole and construction of its insole. The outsole has less drop as compared to other shoes, but the EVA midsole can hinder the stability a bit. It is more about cushioning and comfort as compared to running or jumping. So, if you are new to parkour, this shoe is perfect for you, but if you are doing parkour for a very long time and do rigorous training, then choose any other parkour shoe.
Grip of the shoe: Although you will be lacking responsiveness from the ground due to a thick sole, yet you will have the advantage of deep cuts in outsole which will provide good grip. The shoe gets bit slippery on a rainy day so it is better to avoid it during raining or on wet tracks.
2. Continental 80 – Classic Design Adidas Shoe for Parkour
Made with fabric and synthetic material, Continental 80 is a redesign of classic Adidas trainers of 1980's. The design of the shoe is not very modern, and more like the old version of Adidas shoes, yet it looks as great today as it was first announced.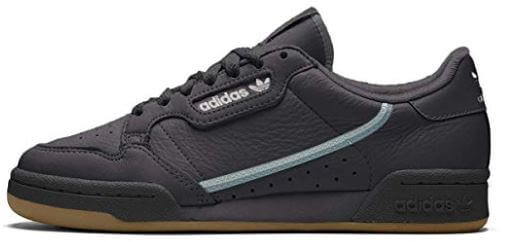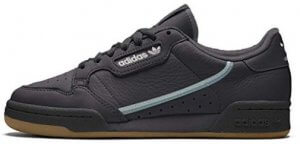 Design: The exterior design has a two-toned stripe down the upper of the shoe. It is available in a few colors, yet all of them are practical and liked by most of the parkours, especially the navy color. If you love old school designs, this shoe is your perfect choice.
The comfort of the shoe: You cannot experience the convenience of this shoe with just pictures. You can only feel real satisfaction when you wear it. It is because the interior of the shoe is a retro terry cloth, which is very soft and smooth.
The material of the shoe: The exterior of the shoe is premium leather. Here many parkours will start loving will this shoe while others will avoid leather shoes. It depends upon your taste as well as how much care you can take of the shoes. The quality of the leather is excellent, and it also gives a premium touch, but still, water will harm the leather. So, if you do parkour in the moist outdoor environment, then better avoid this shoe and go for any other shoe like swift run.
The upper material of the shoe will hold well in a city environment, even during intense exercise. The leather is very much durable.
No Breathable Mesh: Consider this as a demerit of old designs. But there is no breathable mesh in the shoe as it is entirely leather, so neither water nor air would be able to penetrate it. There are few holes at the front of the shoe, but they are insufficient to keep your feet warm. Thus, this shoe is not suitable for pervasive exercise.
Fitness and Arch Support: This shoe has a flat outsole with a narrow and fit design. It will give you a snug feeling while wearing this shoe. The laces cover around half of the upper area of the shoe, and lace-up closure will undoubtedly make this fit your feet and keep it in place while you are in the air.
Affordable: Considering the price point and the quality you are getting with this shoe, it is highly affordable. The material of this shoe is also premium but the reason behind low price can be old design yet if you like old designs then this shoe is bang for the dollar in this price.
3. Solar Glide ST – Free Running Shoe by Adidas
The last shoe on our list of Adidas Parkour Shoes is Solar Glide ST by Adidas. It is a running shoe made for long runs and extensive routines. Solar Glide is the perfect example of a highly durable shoe. The stability of a shoe comes from its complete design, and it is ideal from every angle. This stability will help parkours to keep running on a narrow wall or jump and land on the right spot. It also helps in long runs without falling.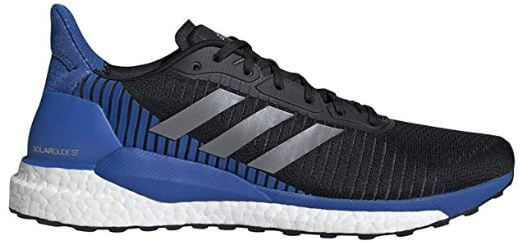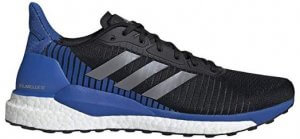 Keeps your feet in place: The primary source of support to your feet while wearing any shoe is the midsole. Its midsole on the upper side is solar propulsion rails, which helps in feet pronation while heel gets support from the moulded plastic midsole.
Overall Design: The overall design of the shoe is modern and sporty available in many bold and vibrant colors. The design of the shoe provides a stronghold due to the four-way stretch mesh. Starting with the upper, we have the upper mesh with a toe corner made up of leather. It works really, especially when you are doing parkour on hard ground. The toe area, while climbing, wears out quickly, but the leather corner will provide the needed durability.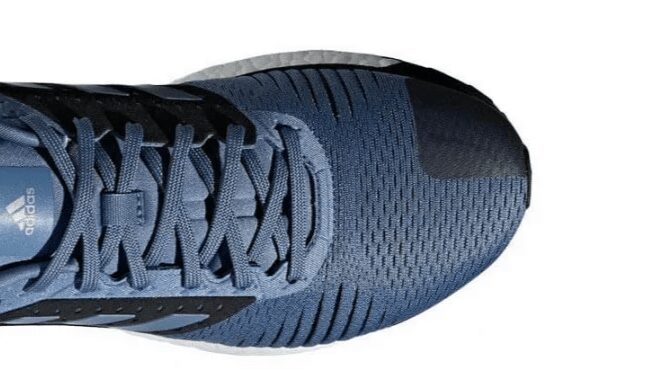 The forefoot is very flexible, the flex grooves designed into it look aesthetic, but you'll notice whenever the shoe flexes, they flex well with the shoe.
Lace-up closure: On the top, you'll notice that the laces are very coarse. They're not very flexible, and also they are slightly heavy. I changed them out, but I did like the way that they hug the foot.
Midfoot area: It's a little bit beefier. This material here is not super flexible. It started breaking in better around 120-mile usage, and it started fitting my foot, well, but that extra firmness takes a little while to break in. Which may not necessarily be a bad thing, depending on how hard you are on your shoes.
The heel of Solar Glide St: Around the heel, we have neoprene type material. It's slightly elastic. The tongue at the back will also help to slip in the shoe.
Overall Review: These shoes are durable because the rubber used in manufacturing is the same as used on car tyres. Being only 9.8 ounces, this shoe is incredibly lightweight. They can protect your feet due to heavy-duty Continental rubber covering on the outside. In short, durability, responsiveness, light-weight, stability, support, terrain and low price makes this shoe a good Adidas shoe for doing parkour.
So, these are some of the best Adidas parkour shoes. Let us read about the history of this brand and why it is good for parkour shoes when so many other brands are present in the market.
Why Choose Adidas shoes for Parkour?
Adidas is operating from 1949, and since then, it has made the right name in the shoe market. Their brand is famous, and the public considers it as a trendsetter as much as they do not need any introduction. They do make great sport shoes, but when it comes to parkour, it is an intense sport. So, it is not optional to choose the best shoe for parkour, but it is a necessity.
If you check the guide on choosing parkour shoes, you will realize parkour shoes should be lightweight and stable. Other than that, it should be flexible and fit with your feet. There are many reasons for which you should go for this brand, and one of these is that Adidas is continually investing a lot of money in development and research and thus producing different sports shoes with excellent performance.
Another reason to choose Adidas is their shoes' designs. They make some excellent looking design for sports. Their testing departments engineer those designs and test them for better performance. They have innovated a lot of designs in the past and also set up the trends of many new models.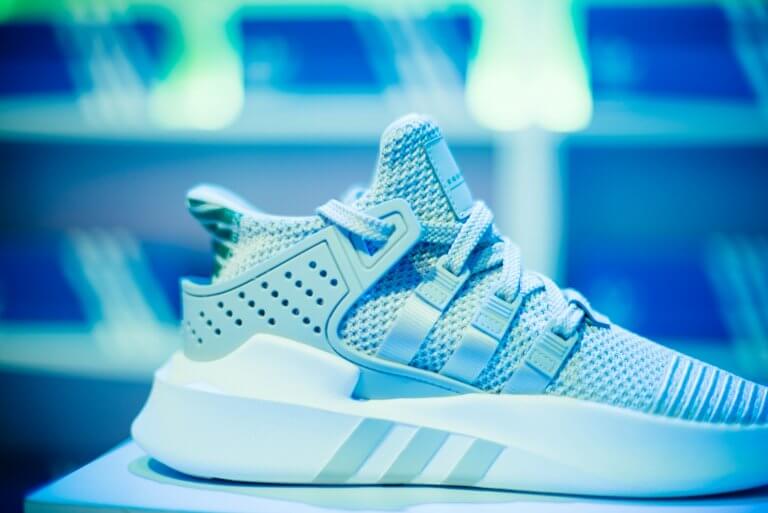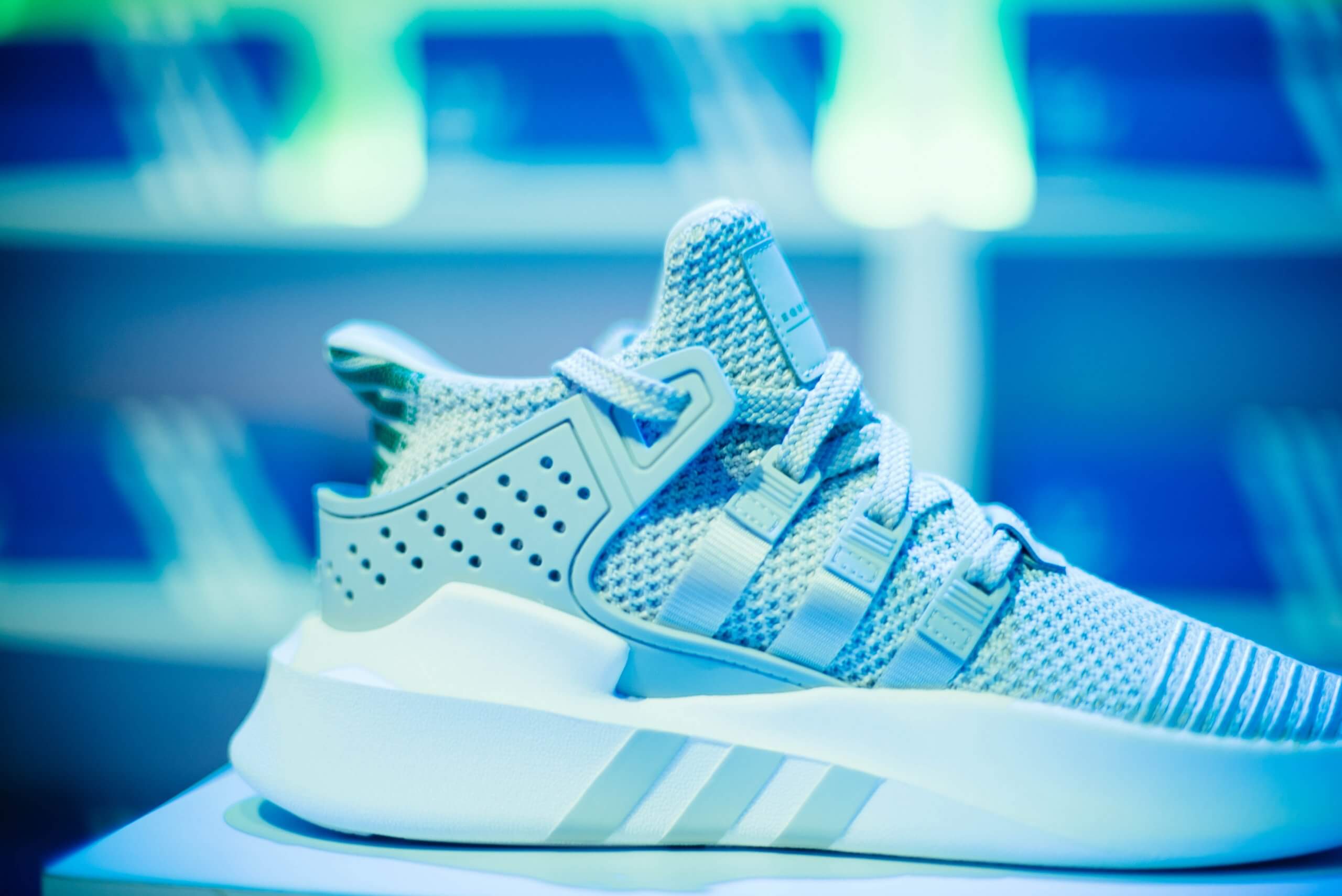 This brand has many satisfied customers all over the world because of its cutting edge shoe quality and durability. It might be the reason many parkour experts and specialists like Adidas.
Adidas is a well-established brand, and they have already profited enough so they can spend on testing some new shoes without putting that cost on to the customers. Which means most of their boots are affordable and with no cheap materials.
If you still do not have any reason to choose Adidas shoes, then consider that their shoemaking experience and history go back to 1949. Only their shoes can fill an entire museum, and I am talking about sport shoes for men only.
It is all about choosing some good Adidas Parkour Shoes. If you have one right shoe to add here, you can contact us, and we will add it for sure. However, if you are bored with casual designs, then you must take a look at split-toe parkour shoes. They are new in the market, and soon such designs might make a new trend.
Take a look at these models also: