Introduction
Whether we like it or not, standing can put a lot of stress on our feet. Jobs like food service and cleaning include standing for most of the day, so these jobs require comfortable shoes. Even if you stand just for a couple of hours, high-quality shoes will definitely make a difference. Nike is one of the most popular brands for a good reason. You might ask yourself what that reason is?
The answer is simple durability, comfort and style.
Top Nike Shoes For Standing All Day
1. Air Max 90 – superior cushioning and unique style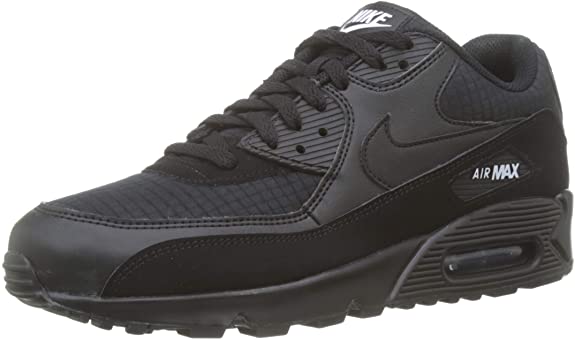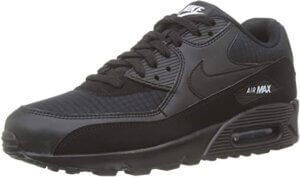 Here we have a product originally designed for athletes, but nowadays, every customer should at least consider buying this model. Air Max 90 stands as one of the most significant designs since the brand's founding, well-known for extreme comfort and durability.
Most wearers claim that this shoe is very light, meaning if you spend most of your day standing or walking, you will find that this product is one of the best on the market. The iconic use of air bubbles is what really makes a difference from any other model.
By producing Air Max, Nike shows what it means to improve the design of shoes, which is preferred by many customers.
These shoes are available for a reasonable price, but the special edition comes at a premium price.
2. Nike Air Zoom Pegasus 36 Running Shoes – more than a running standard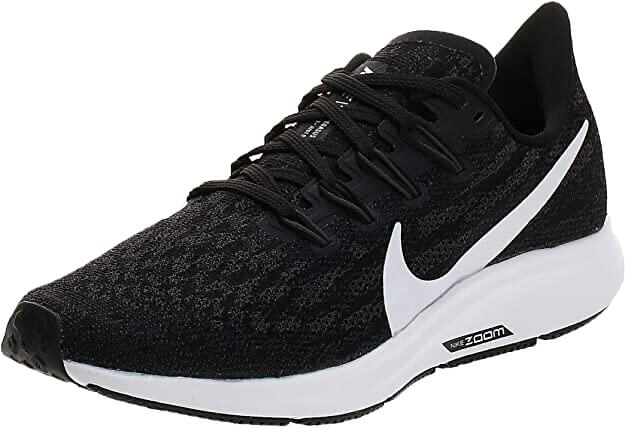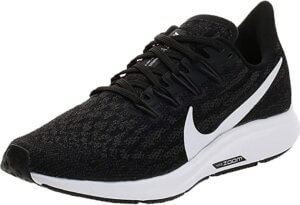 Are running shoes only good for running?
The answer is actually in between. Although runners will find the most use of this product, that doesn't mean that it is the only use.
For some users narrower edges around ankles provide the feeling of perfect stabilization. The cushioning quality of Pegasus 36 is pretty much the same as the previous Pegasus 35, but there is a significant improvement in breathability.
Nike also made a rain version Nike Pegasus 36 Shield version, which can be useful when you need to keep moisture away from your feet.
While these shoes may not be ideal for everyone, they offer a bit of everything, which means many customers will find this model to be the right one.
3. Nike Air Visi Pro Vi – one of the best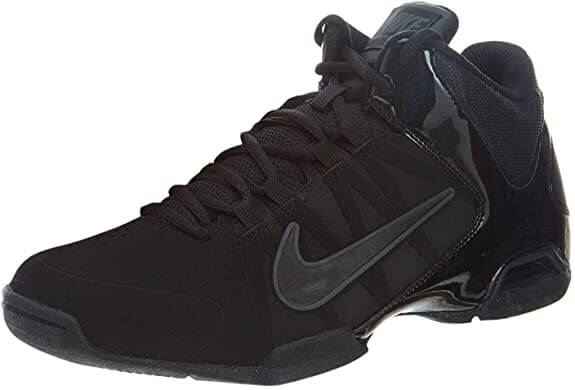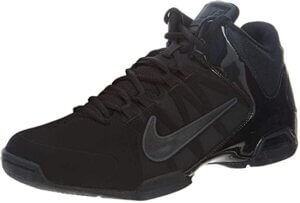 Commonly used by basketball players, Visi Pro Vi stands out for its airflow and ventilation by featuring a mesh tongue. Make no mistake, with a breathable mesh bootie inside, this shoe will fit your foot like a sock.
Air Max unit in the heel, padded ankle cuffs, and cushioned footbed provide extreme comfort and impact protection. The mid-top construction of this shoe is what makes it unique, giving stability as one of its main features.
Ankle protection, advanced ventilation, very comfortable, stable, you might ask, is this ideal shoe?
There is just one downside to this shoe and that is the audible squeak these shoes make. If you don't mind that sound, this might be the perfect shoe for you.
4. Nike Air Force 107 – has no equal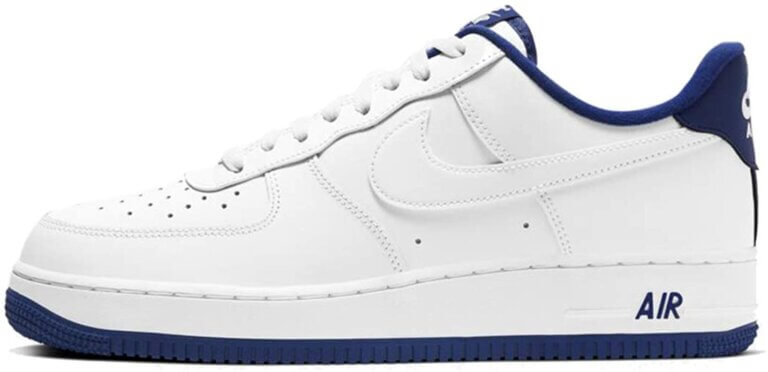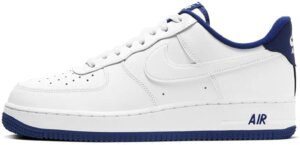 No time for research? You need something simple and affordable at the same time?
Look no further. Nike Air Force is one of the highest-rated shoes ever produced by Nike, and that by itself means a lot. It is very hard to say which shoe is the most comfortable since we all have different opinions, but this model is one of the best without a doubt.
Some wearers even compare comfortability with the durability of this shoe.
Classic style also comes with Nike Air Force 1 07 Premier with colors of brown and olive, being a cold weather-sneaker, but can also be worn during summer.
If you are working long shifts and need something that will protect your feet from pain, discomfort and injury, then this is the best purchase for you.
4. Nike Tanjun Sneakers – good buy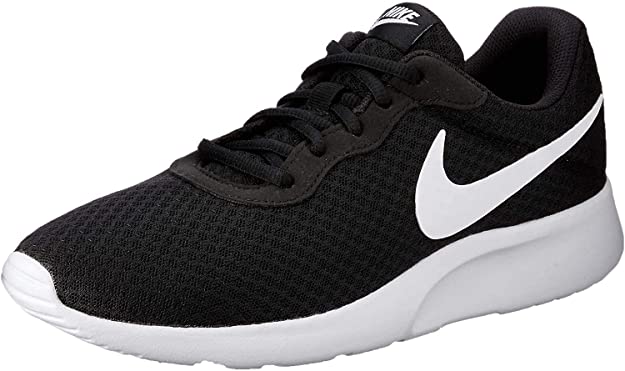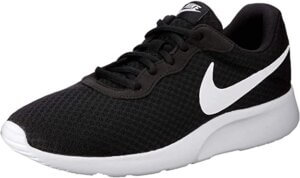 These shoes are high-quality and lightweight, perfect when going for a walk, standing, running, doing workouts, pretty much everything. Every product is rated based on what you get for a specific price, and here we have a shoe that corresponds to its price tag.
Nike Tanjun Sneakers are made of quality material, providing breathability, comfort, durability, stylish design while also being extremely light. Considering these shoes are quite affordable, you need to spend a bit more if you want to get high-end colors.
When putting these shoes on your feet, you will notice that the textile upper feels soft and thin, including them being among the lightest. Most of the time, this shoe flies under customers' radar mostly because it doesn't offer the same rustic feel as the other, more expensive options. With outstanding design, this shoe is one of the best all-around shoes to possess.
Tanjun is one of the most popular shoes ever created.
5. Nike Revolution 5 –more than enough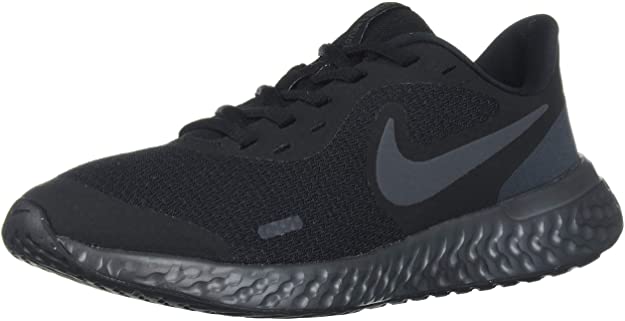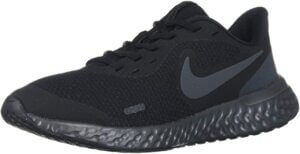 The line was designed to be stylish with a very soft foam cushion. This shoe appears more premium, which attracts many customers and comes in more than 10 different designs.
Revolution 5 stands for a lightweight shoe, very comfortable since the foam cushioning is consistent throughout the length of the foot. Foam inside maintains its structure over time and does not flatten in the areas of more pressure made by foot.
One layer of breathable mesh is enough to keep the foot cool on warmer days.
Buyer's Guide While Buying the Best Shoes For Standing
Now you need to consider what to look for when buying shoes. It might seem simple, but it can be frustrating to buy a product that is not what you really want and expect. The good thing is that you have a lot of information about manufacturers available online. You need to use that to never make a mistake or at least lower the chances of getting a bad product. Aside from low-quality products, there are also other things you must consider before buying shoes.
The shape of your feet
We all have unique feet, so it is essential to buy shoes that fit perfectly in terms of width and length, also ensuring that you have enough space for your toes. The shape of the shoe should mimic the shape of your foot to avoid discomfort.
By wearing the right shoe, you are less prone to injury and people often forget why is the perfect fit so important. If you buy shoes that are too big or too small, the result will be the same, you won't feel comfortable wearing these shoes. Whether you stand, run, or walk, if you do a little bit of research, your movement will be easier and more comfortable.
Also, the time of day is important because during the hot summer days, swelling can occur and during these days, it would be best if you buy shoes in the evening. Do not forget to try on both shoes because your feet are rarely identical.
Quality of shoe
As mentioned above, there are many manufacturers. Still, to pick the right one, you need to get as much information as you can online or any other way. Nowadays, there are so many manufacturers with low-quality shoes, even including scams online. It would be in your best interest to go for a well-known company like Nike and other legitimate companies.
If you don't pay enough attention, your shoes might damage in few days and you end up without a return policy.
Budget
For many customers, the budget can be a limitation which means most people try to get the most for the money spent.
The good news is that the market is enormous, that said, you can choose to invest some time to look for discounts and decrease in price. By doing that, you can save a lot of money, knowing there are overpriced products or just bad deals. Do not overthink there are good deals every day because competition is too high. It is almost impossible not to find a quality shoe for a reasonable price.
Criteria for buying shoes
Shoes are used for a lot of activities, so you first need to know for what activity are you buying a shoe. Depending on your needs, you need to buy a proper shoe.
Suppose you want to buy shoes for running. In that case, you want to avoid shoes made primarily for walking. Walking shoes are stiff, and running shoes are more flexible and can provide more stability. If you have a specific need, avoid using shoes for multitasking since it can decrease how long your shoe lasts.
For example, high cushioned shoes are designed to reduce shock, which may be good for reducing the impact of a jump, but that doesn't mean you should always go for a high cushion.
Conclusion
The point of this article is to cover everything the average customer might need as well as an advanced customer. We wear shoes every day and sometimes buying the right one might prove difficult. Therefore, it helps customers to make decisions based on the information provided within the article. Shoes are changing over the years and we need to keep up to date with new products which improve in every aspect.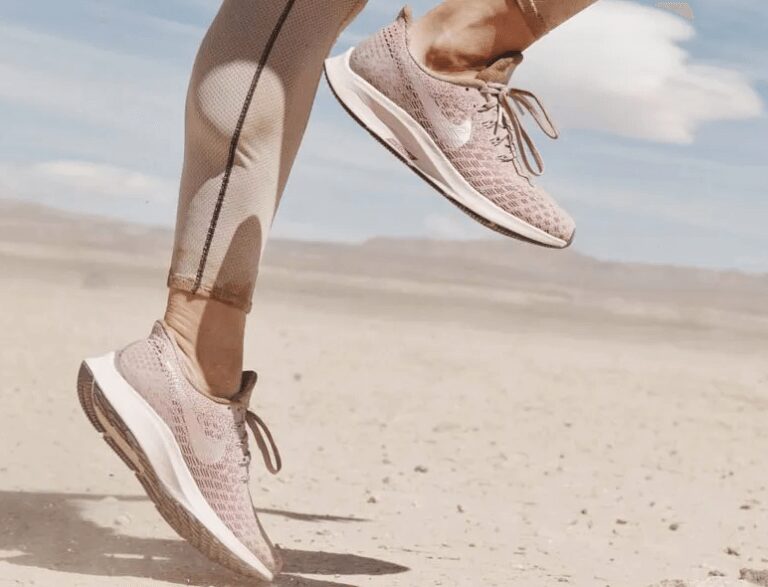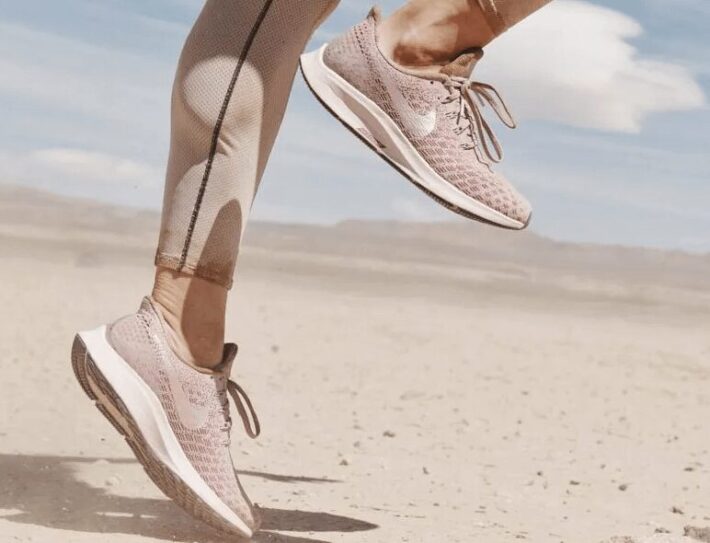 FAQ
If I feel pain and discomfort in the new shoes what should I do?
You should remove shoes of your feet as soon as possible because pain and discomfort will only get worse, which might result in injury. Before you decide to buy new shoes, find what was wrong with the previous ones to avoid the same thing happening next time.
Sometimes you won't find the problem yourself; in that case, u should get medical advice.
What do I do if my shoes are damaged?
First, you need to check how long your warranty lasts. After you determine if you have a warranty or not, it's really simple. In case you have it, you need to clarify what the warranty does and does not cover. Suppose the damage to your product is covered. In that case, the manufacturer will compensate you for damages and losses you suffer due to a problem with a product. In other cases, you will need to pick a better company that appreciates their client.
How often do I need to buy new shoes?
Well, that depends on how worn your shoes are. Minor scratches on the shoe may not look nice, but your feet are still well protected, and there is no urgent need for new shoes. Sometimes shoe gets too warn and because of that, your feet are not covered as they are supposed to be. In that case, u might feel cold, or some kind of fluid can get into your shoe and your feet might get wet. This means buying new shoes as earlier as you can because your feet are no longer protected.
What makes a good shoe?
A good shoe is the one that works for you, in other words, any shoe which makes your feet comfortable by doing everyday activities. One thing u should know that there is no perfect shoe for everything. If you can, try buying a couple of shoes, so you don't rely on just one pair. Expensive shoes don't equal good shoes. There are so many options for every price range. When it comes to picking the right design, you will have to do that by yourself.
How can I inform myself about buying shoes?
Internet is huge. You would be surprised how much information is out there about shoes, and if you put in a little bit of time, u should find what you need. The most important thing to look for are reviews made by customers. Reviews can be positive or negative, depending on customer experience. You should consider both since it is crucial to get the complete picture and to help you decide what you really want or need. Remember you can always go to the shoe store and ask for information from employees.
Check out also: