In the kit of basketball, shoes are one of the important things to play the game. Players also love their shoes and protect them in order to play with more comfort and without any fear of injury as well as pain. When your shoes are neat and clean they give you more confidence and energy to play and win the game.
When your shoes are dirty they lose their grip and support on the court as well as they have some bad odor smell ultimately that smell will come from your feet. Furthermore, the sweat smell and dust particles make your shoes uncomfortable to play the game and make it difficult for you to run fast, jump and bounce on the court.
The clean, neat and dirt-free shoes give you more grip, support and balance your body on the court. In order to make neat and clean your shoes follow the instruction below:
Storage: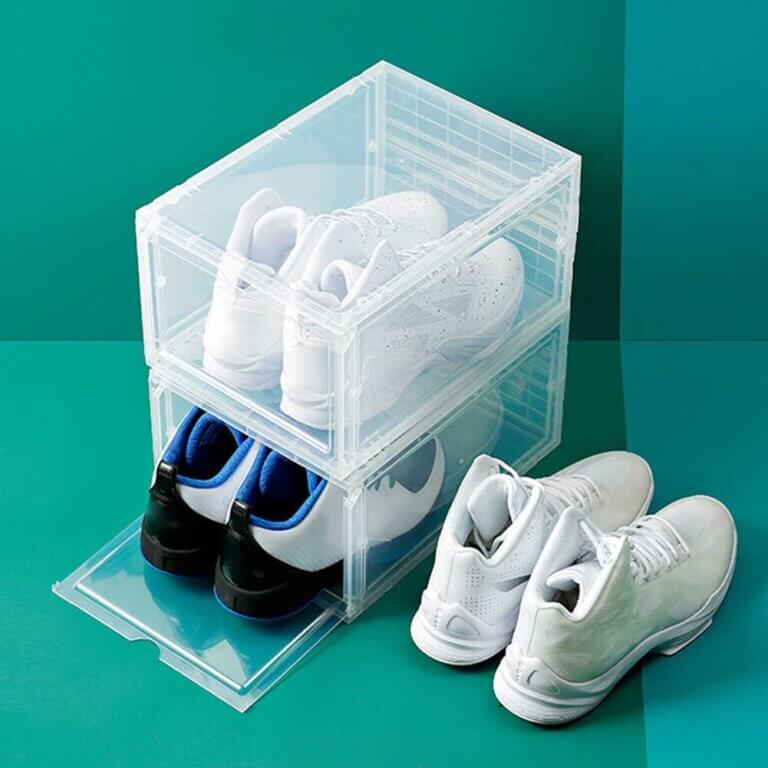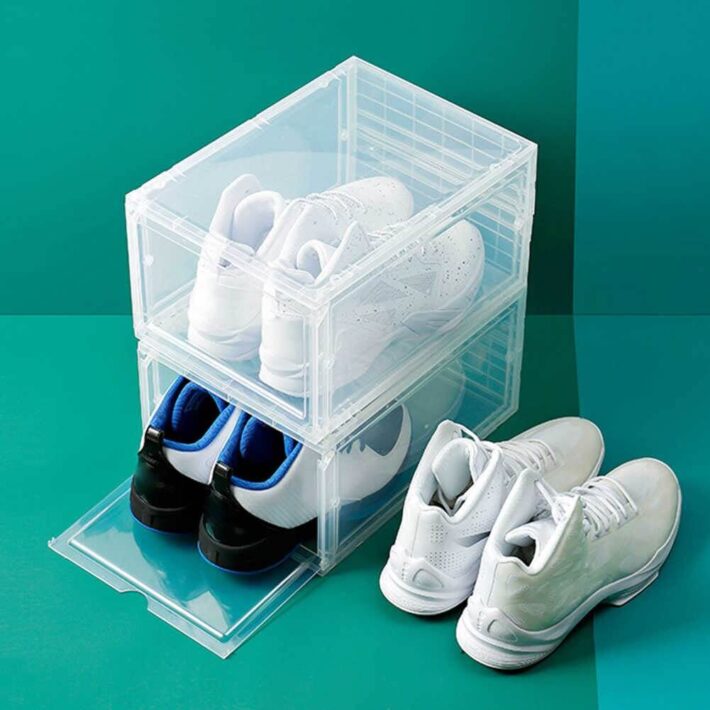 When you play the game, after playing the shoes become moist and wet because of sweating and hot temperature of feet as well as when you play outside you may have to face some messy and watering surfaces also. Sometimes we are in too much hurry and put the shoes in the bag and forget to get them out.
When we do not keep them out they change shape due to the tight bag and smell is generated from them. The shape is changed because of extra pressure is put on them and the smell is generated because they do not get fresh airflow and the sweat plus dirt make that bad odor.
Moreover, keep the shoes in an open environment after play and let them dry. Do not put immediately in a tight and close environment after your play. When they dry put them in their box rather than to put them in a tight another box or some bag as well as do not leave them on your floor because they are easily exposed to stumble and kick around the whole room.
Also, keep your shoes in the direct sunlight that also keeps them dry, make them more fresh and keep your feet fitting better in the shoes. In addition also your shoe deodorizer in order to keep your shoes and feet more fresh as well as dirt-free. You can use any type of deodorizer solid foam as well as spray foam. It totally depends on you which type you want to use in order to keep your shoes clean and neat.
Furthermore, if you want more durability in your shoes then buy two pairs of shoes and switch them during each play. In addition, when using one pair let the other pair dry completely and dirt free and then in the next play use the clean pair and let the other one dry and clean.
Use them only on the court: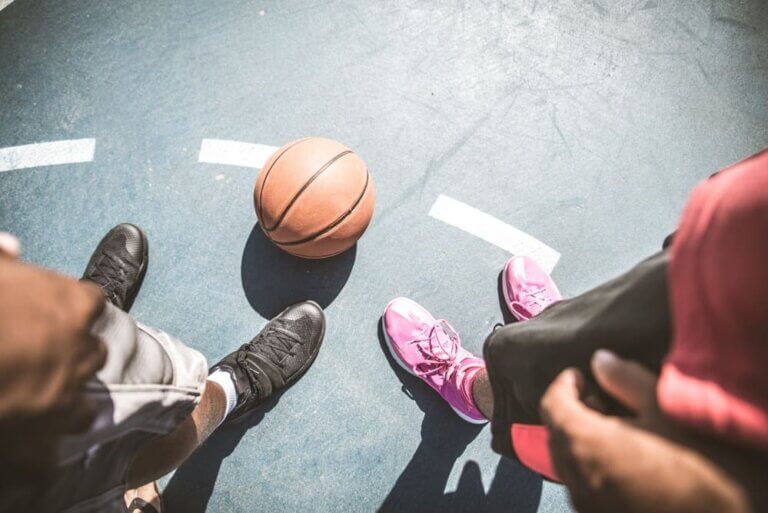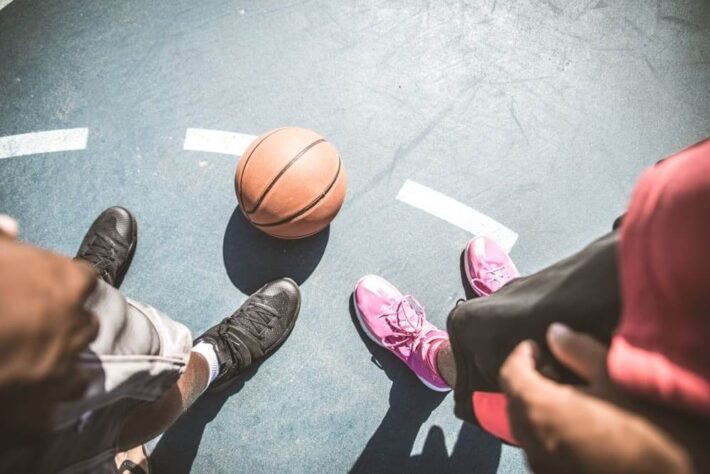 The indoor and outdoor shoes are always different yet they look the same from the appearance but they have different structures, patterns, and materials in order to play outside rough surfaces. The same thing happens in the basketball shoes; the indoor basketball shoes are different from the outdoor one because the indoor shoes are used on a polished, clean and dirt-free court. In addition, the outdoor basketball court is quite different you may have to face more dirt, mess and some time water also after rain or in the rainy season.
The chief rule of wearing and keeping your shoes in their right shape, clean and neat is to wear the outdoor shoes for outdoor purposes and the indoor shoes for the indoor purpose. The outdoor basketball shoes have thick solid rubber sole in order to give you more traction, grip, and support on the outside court. Moreover, they also have a mesh upper that gives you good ventilation and breathability.
Some brands also use natural leather on the upper part of shoes in order to keep them more neat and clean and make them spotless. In addition, if you want your basketball shoes to last long then wear them only on the court and avoid their wearing on other games grounds as well as for some other purposes like running, walking or some exercise. Because these things make the shoes too lose their durability as well as make them rough, less support and less grip full.
Keep them clean as soon as possible: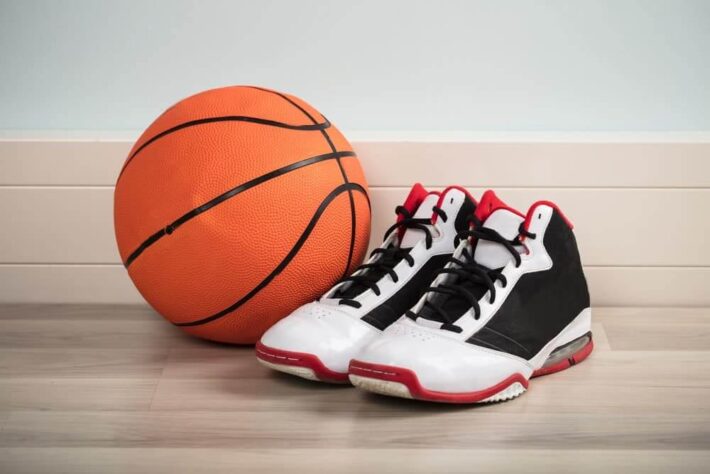 While playing outdoors the dust, mess, and grime must stick on the shoes and make them dirty and mucky. When you give to these dust particles they settle down on the shoes and make it difficult for you to clean the shoes.
If you want your shoes to look new as well as maintain their color and texture, lean the dust and grime from them as soon as possible. Do not give these particles time to settle on the shoes moreover take a small clean cotton cloth and make them clean after every play.
If your shoes get some muddy material, stains, and mess as well as the shoe material is canvas, suede or mesh then let the mess and mud to dry on the shoes. When they get dry take a stiff brush and brush out these mud and messy particles easily from the shoes.
If you try to clean these types of shoes when the mud or dust is wet that will cause your shoes to get dirty and muddy and make it more difficult for you to clean them. So let them time to dry and then easily brush the mess out with a stiff brush. Do not try to use a hard brush because the hard brush can damage your shoe material and make a hole in the meshy upper.
Clean shoes with a gentle solution: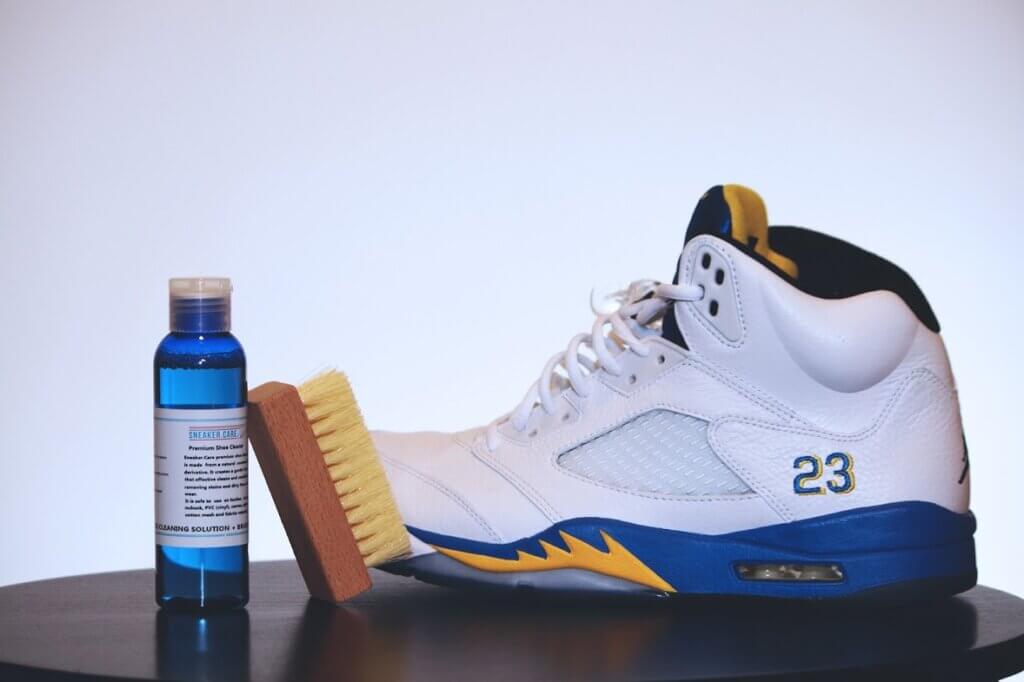 Sometimes the dirt and dust go inside the shoes' meshy material and makes it difficult for you to clean them because they are not clean with a cloth. Furthermore, the laces part also gets dirty and makes it difficult to carry the shoes more comfortably as this dirt also hinders the breathability and ventilation of shoes as well as make your feet more sweaty.
In order to clean these types of dirty shoes first make a gentle solution to cleaner or soap. First, fill a small bucket or a crater, add some warm water not boiling water, then add some cleaning detergent. The dish wash detergent is good but keep it in mind do not use any type of caustic, bleach or any chemical including material because they can damage your shoe surface as well as make their color fade, rough and old.
In addition, one another important thing that you should keep in mind is that while washing removes the insole from your shoes. If you are using some extra insoles for cushioning, comfort and adjustment purposes then remove them also before washing. When you are using the detergent solution to clean the shoes and do not keep out your insoles then this thing will damage your insoles and they will no longer give you your desired comfort and fitness.
Now mix the detergent with water and make a bubby solution. Make sure the laces are removed from the shoes, wash the laces separately and make them dry. After cleaning the shoes again place the laces on the shoes. Now slowly apply the solution on the shoes and clean with a dry cloth as well as put them in fresh air and sunlight that make them more clean and fresh.
You can also wash your shoes in the machine but it depends upon your shoe brand and shoe material instructions. Some shoes have a machine wash feature but some do not possess this feature and if you put them into the machine then this will cause serious damage to your shoes.
Shoes drying: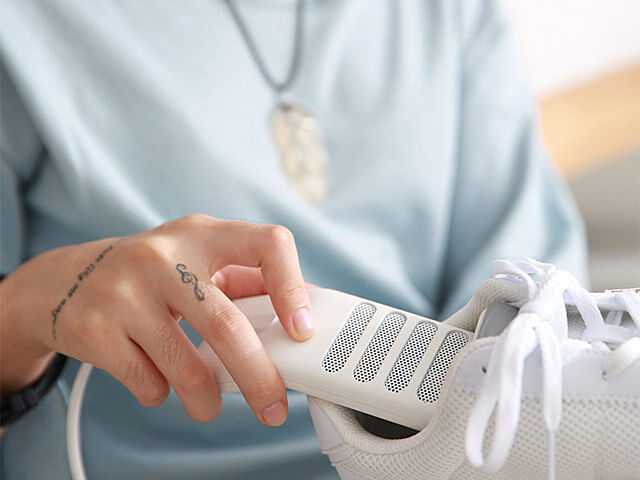 Whenever you wash and clean your shoes with a gentle solution do not keep them in water and do not put an extra amount of water on them. The cushion and foam inside the shoes become damaged and they make the shoes less comfortable and provides you less cushioning.
Furthermore, when you keep your shoes into the water the heel cup cushions also become flattered and provide your heel less support and protection. In order to keep the support, comfort and cushioning of the shoes let them dry on fresh air.
Do not keep the shoes in a spinner, hairdryer, radiator or any other heating material to make them dry. This thing damages the shoe's shape and makes it rough. The best way to make the shoes dry in sunlight and fresh air. The fresh air makes them dry and also removes any soap and detergent particles.
If there are any detergent or particles left in the shoes and you do not make them dry properly as well as remove them they will cause skin irritation and roughness when you wear the shoes. Let the shoe dry naturally as well as completely in order to make them more fresh, neat and clean.