Tennis is a very intensive and exhaustive sport that requires durable and comfortable shoes specifically designed for tennis. Although some players prefer to wear running shoes for tennis, it is not ideal since they are not designed to handle lateral movement on the tennis court. Proper tennis shoes provide enough comfort, stability and traction to avoid pain or injury while playing.
Tennis Shoes for Women Top Picks
1. Adidas Stycon Women's Sneaker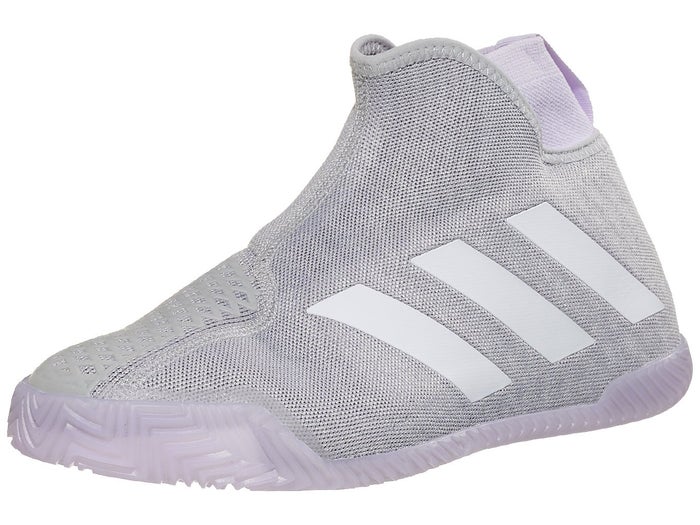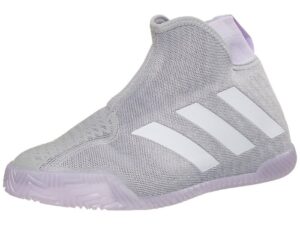 Here we have laceless tennis shoes specially designed for perfect fit and comfort.
This product comes with elastic straps used to lock the foot, increasing stability ankle stability during fast movement.
Also, the strong heel reinforcement on the back of the shoe prevents any unwanted sliding on the tennis court.
The great cushioning and high-quality exterior material provide extreme durability even in the upper part of the shoe. That said, this product has great traction for any tennis court.
Pros
No squeaky sound
Durability
High traction
2. Nike Women's Tennis Air Zoom Vapor Cage 4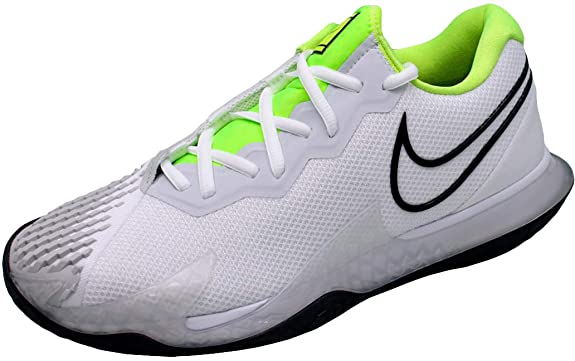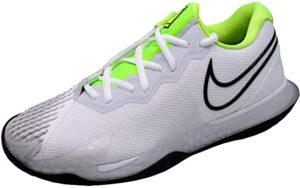 The Air Zoom Vapor Cage 4 comes with a stylish design by combining premium materials and achieving the highest standards on the market.
With the increased stability, this shoe is perfect for sliding shots and quick, explosive movements.
Although it can take a couple of hours to break in, comfortability is guaranteed for casual and professional players.
Since this product performs so well, it should be noted that it comes at a reasonably higher price.
Pros
Design
Durability
Stability
3. Prince Women's T22 Tennis Shoe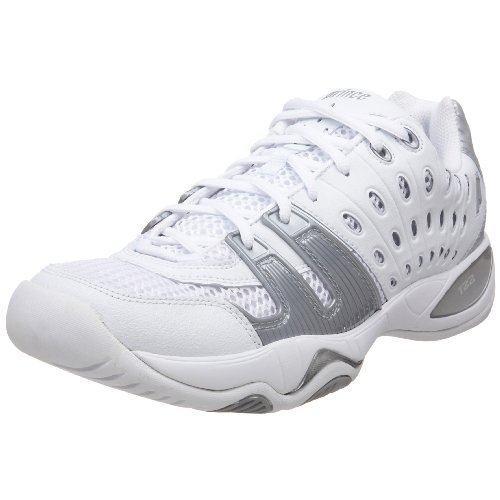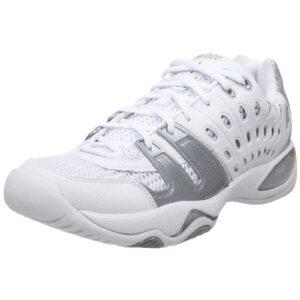 For those searching for a highly-rated product of proven quality, the Prince T22 is among the best.
With the breathable microfiber, this product provides the ideal ventilation around the whole shoe, which is very nice for extended use.
The soft spring technology absorbs high impact, meaning the ankles are well protected even in the most intensive tennis matches.
Also, the outside is made of an abrasion-resistant rubber compound that provides great traction and durability for any user.
Pros
High breathability
Durability
Good cushioning
High traction
Cons
 Comes with a little extra weight
4. ASICS Women's Gel-Resolution 8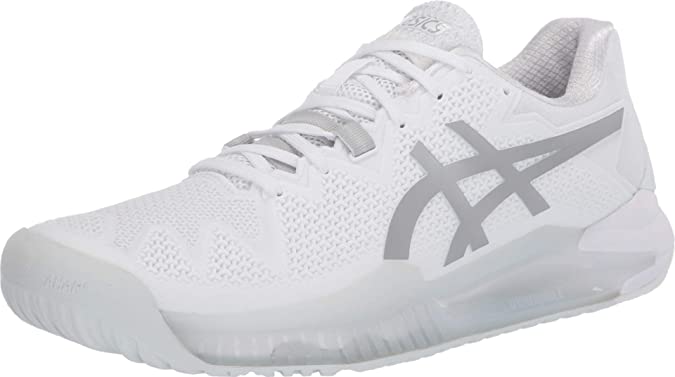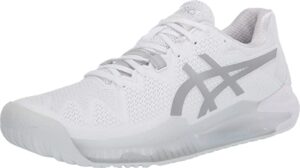 By fixing the long break-in on the older model, the Gel-Resolution 8 quickly became one of the most popular shoes on the market.
Available in a variety of colors
This shoe comes with a flexion fit upper for additional comfort while and provides enough support for explosive movements.
The enhanced cushioning and durability are achieved by using the solyte midsole lightweight material.
Overall this is a high-quality product that works great both for playing tennis or any other daily activity.
Pros
Stylish design
Comfortable
Lightweight cushioning
5. ASICS Women's Solution Speed FF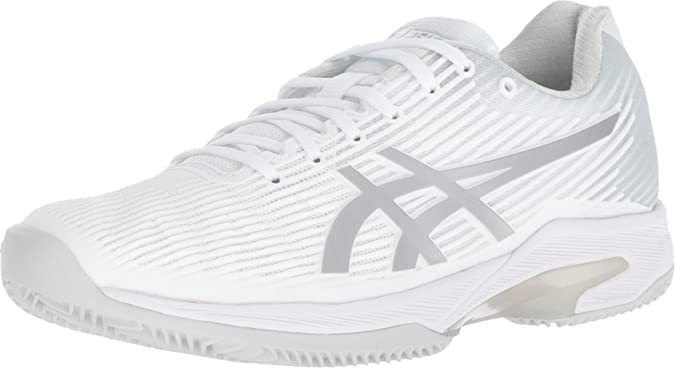 Compared to the most tennis shoes on the market, the Solution Speed FF perfectly combines the lightweight design with comfort.
A high level of comfortability is guaranteed with the flyte foam technology, which is especially useful for intensive activity.
Although this is not the most durable shoe on the market, it lasts longer than most lightweight shoes.
Considering the breathability, comfort and price, it provides good value to casual and professional tennis players.
Pros
Very comfortable
Lightweight design
Great impact absorption
Cons
 Could have a better foot support
6. Wilson Women's KAOS 3.0 SFT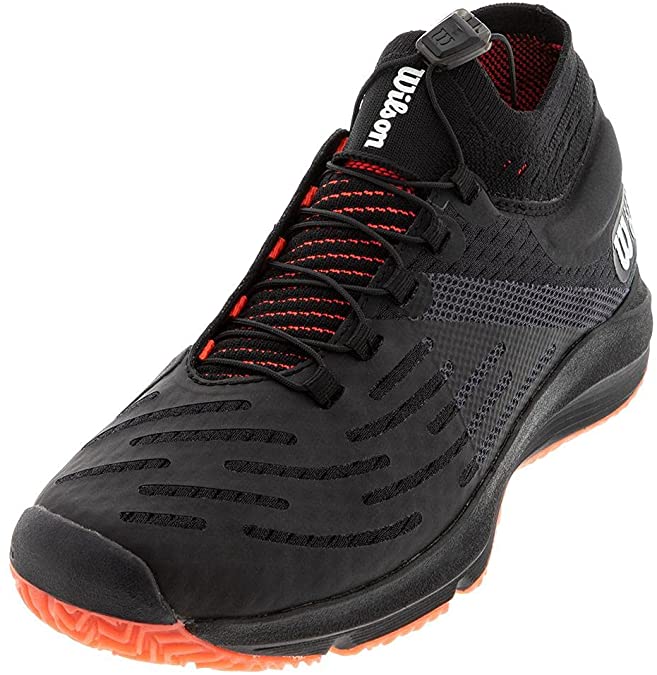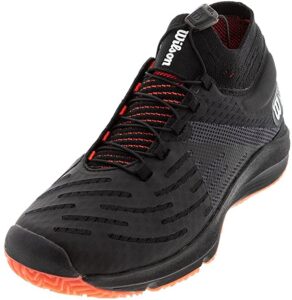 KAOS 3.0 SFT comes with a new stylish design and performs much better than some more expensive shoes on the market.
The best thing about this product is the quick lace system that allows a user to quickly lace up the shoes and it includes a lace pocket under the top logo.
Also, the secure fit is notable since the new lacing system allows users to pinch the foot to the preferred density.
As the previous SFT had a little extra weight, this one is lighter, enabling easier movement on the tennis court.
Pros
The foot is well protected
Lightweight design
Ideal for sliding
7. K-Swiss Women's Bigshot Light 3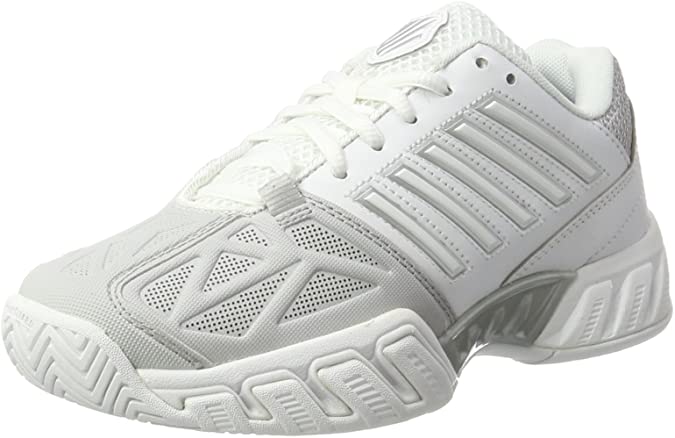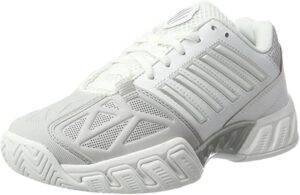 Some customers might need a budget tennis shoe. In that case, the Bigshot Light 3 just might be the perfect option.
The high-quality rubber sole increases the traction on a variety of surfaces and it is very durable.
Also, the minimal break-in and EVA foam make this shoe lightweight and comfortable, which is why it provides a great customer experience.
Compared with shoes of the same price range, this product is very durable. It delivers amazing performances for tennis players.
Pros
Durability
Comfortability
Great arch support
8. Wilson RUSH PRO 3.0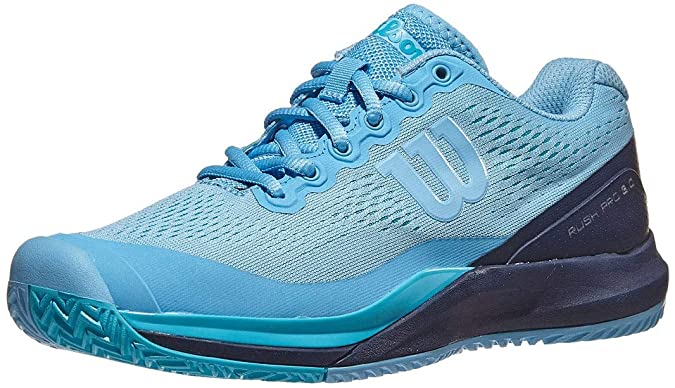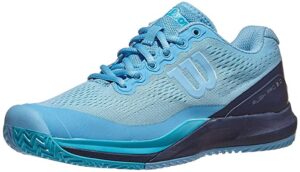 RUSH PRO 3.0 is an all-around best pick for those who prefer to play multiple sports, although it is best to be used for tennis.
This product is available in four different colors and it comes with a sleek design.
What makes this model so popular among customers is the advanced stability since it comes with a great midsole and 4D chassis support system.
Also, it features the endo fit system that provides additional stability to the foot, especially during explosive movements.
With all the amazing features, comfortability is guaranteed. Still, this is a stable, stylish and breathable shoe that performs well for any activity.
Pros
Ultimate stability
Comfortability
Stylish
9. Babolat Women's Tennis Jet March II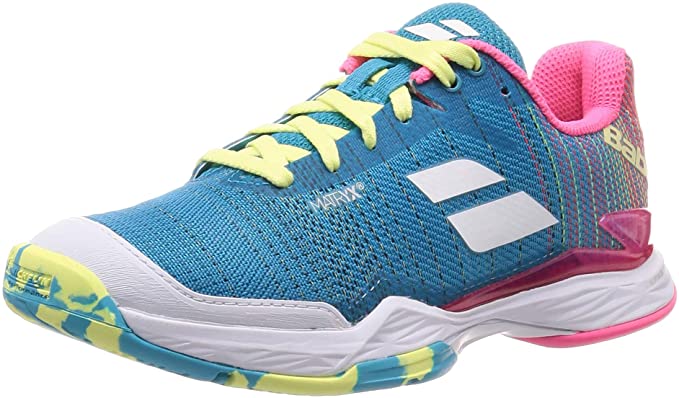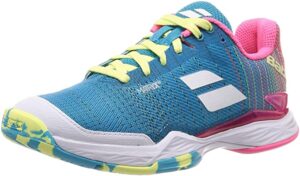 One of the best shoes on the market for all court surfaces is the Babolat Jet March II.
The design includes a high-quality rubber outsole that enables a lot of stability and traction for every tennis court.
Also, these shoes provide enough comfort even for extended use since they come with a great foam and don't have any break-in period.
Although the price might be slightly higher than most tennis shoes, the user gets a stylish design available in 2 colors and premium performance.
Pros
Advanced heel cushioning
Traction
Great support
Cons
 Difficult to find the perfect fit size
Buyer's Guide While Buying Tennis Shoes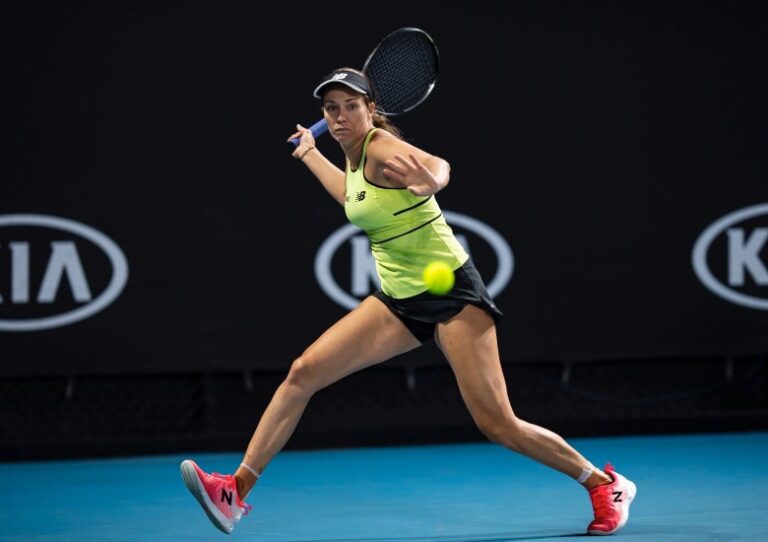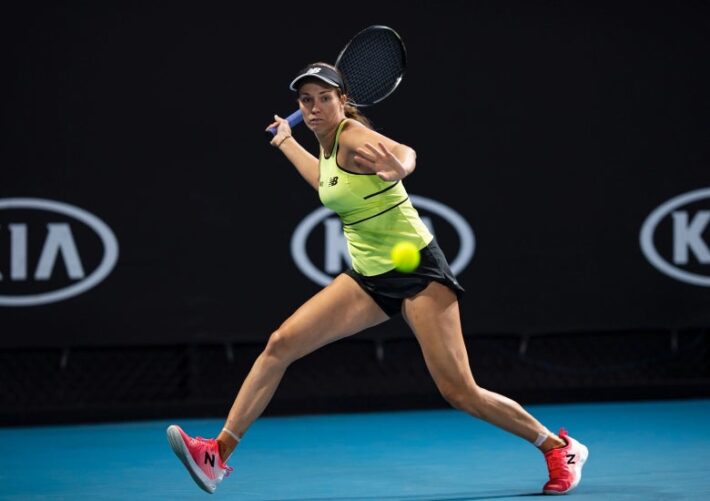 To get the best tennis shoes, the customer should consider a few important factors before buying.
Weight
Suppose the user wears shoes that come with unnecessary weight. In that case, it can result in discomfort, or it can make a quick movement difficult. Since most modern tennis shoes come with a lightweight design, that is the safest pick. Although the lighter shoes may be slightly less durable, they are still a better choice, especially for more experienced players.
Material
The materials used to design a shoe will determine how well it performs on the tennis court. Even though some affordable shoes provide a great value, the cheapest shoes are usually made of low-quality material. For example, shoes made of synthetic are lightweight and offer more breathability, but they are not very durable. Still, finding an affordable shoe with high-quality materials that will perform great for any intensive activity is possible with proper research.
Court type
As there are a few different tennis court types, some shoes perform better than the others for a specific tennis court. As finding the perfect shoes for a particular court might not be simple, most casual players decide to use all court tennis shoes. Those who prefer to play only on a specific type of tennis court won't get the best value from the all-court product. For example, the hard court is very tough and allows high traction, so it requires tennis shoes with a lot of cushioning and a strong grip.
Playing style
Although the playing style refers more to the professional tennis players, it is also very important to the casual players. That said, the playing style determines what is the most important to have on a tennis shoe. Agile and aggressive players who slide often should get lightweight shoes with high flexing of the upper part and proper cushioning. Players who move a lot should get shoes with a durable outsole and bouncier cushioning on the midsole. Baseline players will find the most value from a little heavier shoes with enough support and stability.
The perfect fit
As we all have unique feet, the same shoe won't fit perfectly for everyone. In some cases, the shoe can be a little narrow or wide. That said, it is essential to pick the product that will fit perfectly to the foot size. Getting the perfect fit is important in order to avoid any discomfort, pain or injury. With some research and measurement, it is very easy to find shoes that will provide enough support and comfort for any tennis court or playstyle.
Brand
Choosing the right brand is a personal preference. Still, it is best to go with a well-known manufacturer that offers high quality for a specific price. That said, many brands offer a huge variety of products for casual and professional players. Buying a model that is used by a professional tennis player is the safest option. On the other hand, these shoes are usually too expensive for casual players. Still, every brand offers at least a few affordable models with decent quality.
Conclusion
Wearing a proper pair of shoes for every sport definitely increases the user experience and protects the feet. This article's main goal is to help both new and more experienced players find the best tennis shoes for every tennis court and playstyle. Those who play tennis should do a little research from time to time since the quality of tennis shoes is better every year.
FAQ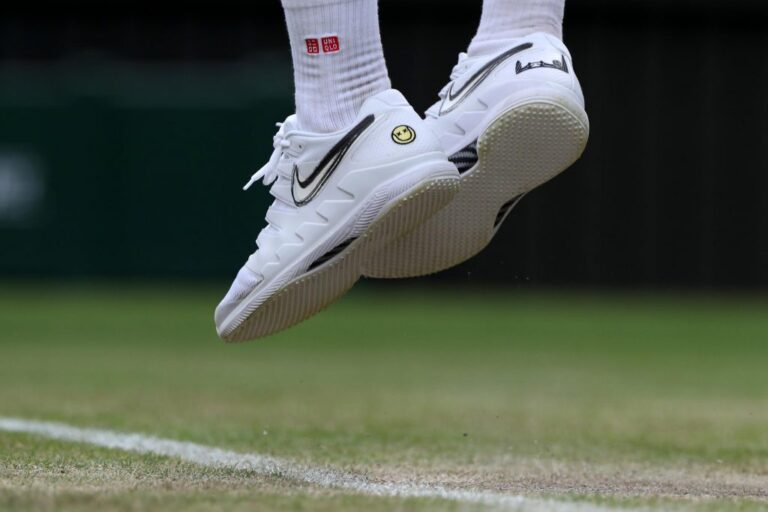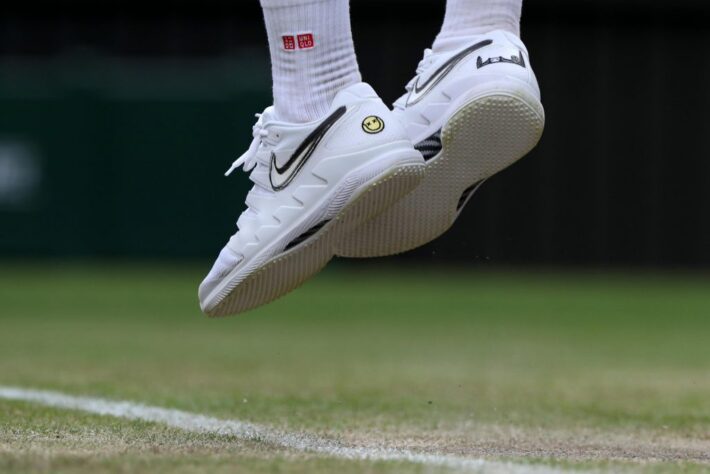 Why should I buy tennis shoes instead of running shoes for playing tennis?
While both running and tennis shoes are used for similar activities, there are a few differences. Running shoes come with great cushioning. These shoes are designed to reduce the impact on the heel and toe. That said, running includes moving in one direction, which is not the same for tennis. Tennis shoes provide more lateral stability and support. Since lateral stability is very important for tennis players, tennis shoes have less cushioning than running shoes. Also, tennis shoes include more weight since they include more durability and support.
Can I wear tennis shoes for other sports?
Tennis shoes are specially designed for tennis courts. That said, it is best to wear these shoes for tennis, but it is not the best option for every activity. For example, these shoes can work well for the gym or short walks. Using tennis shoes for the activity that includes running or even standing for long periods is not the best option. Since running shoes come with more cushioning and provide more comfortability, it is an all-around better option for multiple activities. Altogether, tennis shoes are not very versatile.
Do I need tennis shoes as a beginner?
It is recommended for every new tennis player to use specially designed shoes for playing tennis. Considering the new players don't have a lot of experience, it is necessary to have proper support and stability. Whether you are a beginner or professional, it is essential to use tennis shoes to avoid injury or pain. In most cases, buying all-court tennis shoes will do the job.
How to find the most comfortable tennis shoes?
The most comfortable tennis shoes include advanced cushioning and the perfect fit. Having more cushioning to the heel and toe will definitely increase comfortability. Also, the best shoes to wear are those that are not too narrow or wide. While using all-court tennis shoes is good, the best thing is to get shoes for a specific tennis court. Lastly, going for a well-known brand will provide the most quality and performance while playing tennis.
When to replace tennis shoes?
Usually, after some time, the traction gets lower and it is not rare to feel ankle soreness or pain. In that case, it is best to get a new pair of tennis shoes as soon as possible. Every product will wear faster if used more frequently, so it is the same for tennis shoes.
Check out some other picks from Amazon also: