If you're a midfoot striker, and most runners are, you should be able to find many running shoes that would suit you fine. But, the question is which one is the best? If that's what's been on your mind, we have some great news for you – you're at the right place!
Before we tell how to find the best running shoe for midfoot strikers, let's remind ourselves why you need to make the right buying choice. Are you trying to get better at running? Whether you wish to become faster or cover longer distances while jogging, one of the main things you need to take care of is finding the right kind of shoes.
A poor-quality shoe can ruin your running experience, while a good one can turn you into a champion.
Top Midfoot Strikers Shoes on Today's Market
1. ASICS Gel Kayano 25
Although this shoe isn't cheap, buying ASICS Gel Kayano 25 is certainly bound to pay off. Actually, considering what you get in return, this shoe is actually pretty reasonably priced.
You're going to improve your running performance as soon as you put them on. The reason? These shoes are incredibly lightweight.
It's because ASICS used FLYTEFOAM cushioning technology for this shoe, which makes it incredibly lightweight, yet also incredibly comfy to wear. And thanks to the incredible cushioning job these shoes do, midfoot strikers are guaranteed to feel good wearing them.
On top of that, thanks to their cushioning ability, these shoes also have the power to prevent all sorts of injuries.
Another thing that makes this shoe perfect for midfoot strikers is the fact that it features FlyteFoam midsole, which is about 55% lighter than the EVA rubber, which is used in many other models. There are two types of lightweight foam that make the midsole of this shoe, creating a more fluid ride for the runner.
The shoe also looks pretty nice, but its design isn't only about the looks. It's also about the safety of the runner. The shoe comes with ASICS's proprietary Lite-Show treatment with 3M coating, which ensures the shoes are seen from a great distance even in low-light conditions.
Pros
Fantastic support and cushioning
Extremely lightweight
High visibility
Cons
Same as most other ASICS models, this one too isn't very cheap
2. Reebok Men's Zigpulse
Just by looking at the outsole design of this shoe, you will realize there's something special about it. The zig design makes the shoe look awesome, while also providing more cushioning, while not taking a toll on the comfort.
Zigpulse is a shoe that feels great on your feet – it's both very lightweight and very breathable. The entire shoe is made of synthetics, making it ultra-lightweight. But, being lightweight does not imply the shoe is poor at cushioning. On the contrary, its design makes it superb in this aspect.
The shoe is also very breathable thanks to the fact that it features a mesh upper. Thanks to all of these facts, you can be sure Reebok Men's Zigpulse will be your faithful companion in every racing adventure, regardless of the surface.
And the best thing about it is that this shoe isn't too expensive. Actually, all of Reebok's running shoes are pretty affordable, especially when compared to those made by Japanese manufacturers like ASICS and Mizuno.
Pros
Reasonable price
Eye-pleasing design
Lightweight and comfy
Great support and stability
Cons
Probably not as durable as shoes made by ASICS, Mizuno, or Nike
3. Nike Men's Downshifter 7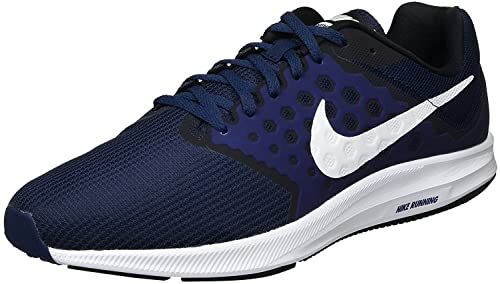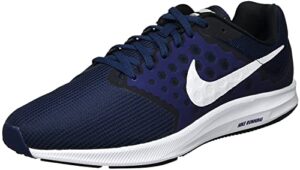 Manufactured by one of the most famous sportswear manufacturers in the world, Nike Men's Downshifter 7 has a sort of cult following among runners. Actually, the same goes for most other running shoes manufactured by the American company. Nike is the name that means quality in runners' universe.
The shoes are lightweight and very breathable, making them an excellent choice for those who need footwear for long-distance running. You're guaranteed to feel comfortable in your feet even if you wear Nike Men's Downshifter 7 the whole day.
Same as all other products made by Nike, this shoe is also famous for its longevity. All of the materials used in its construction are top-quality and together they make the shoe incredibly durable.
Probably the most impressive part of Nike Men's Downshifter 7 is its outsole. It's made entirely of a high-quality rubber, which is a fact that guarantees its durability. At the same time, the outsole is designed in a way that it promotes extraordinary traction.
When it comes to the features that make Nike Men's Downshifter 7 a fantastic choice for midfoot strikers, the shoe has a midsole made of Phylon, which ensures resilient cushioning, while not making the shoe any heavier.
Pros
Very comfortable to wear
Sturdy and durable
Suitable for all running surfaces
Nice design
4. Mizuno Running Men's Wave Shadow
All of the shoes you can find in Mizuno's collection are designed to provide fantastic support and cushioning. But, if you want nothing but the best, our advice is to look for a model of running shoes called Wave Shadow.
This shoe is made of synthetic and textile, materials that are very sturdy and durable, yet also incredibly lightweight. Thanks to that fact, the shoe is really easy to wear, making you feel as you're running barefooted.
Of course, it's just the feeling created by the fact that the shoe is ultra-lightweight, which doesn't mean Wave Shadow isn't protecting your feet from injuries. On the contrary, the shoes will provide you with a lot of cushioning and support, so you can forget about injuries and focus on the run.
The shoe comes with plenty of amazing features meant to improve your running performance. One that's definitely worth mentioning is the Mizuno Dyno motion Fit technology. What we're talking about here is basically an upper construction with 3 panels and welded midfoot.
Thanks to this technology, your foot is bound to remain stable while running, but you won't feel any pressure or discomfort along the way. On top of everything, this shoe also comes with an anatomical sock liner meant to improve the fit even further.
Pros
Incredibly comfortable
Perfect fit
Very stable
Lightweight
Sturdy and durable
Cons
Same as most other Mizuno models, this one too might be a bit pricey
Are You a Midfoot Striker?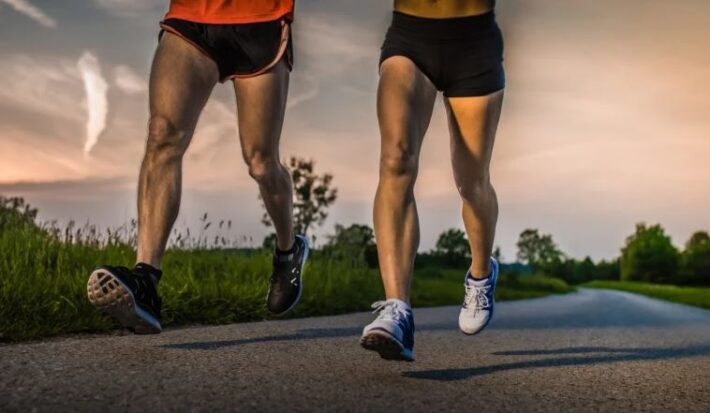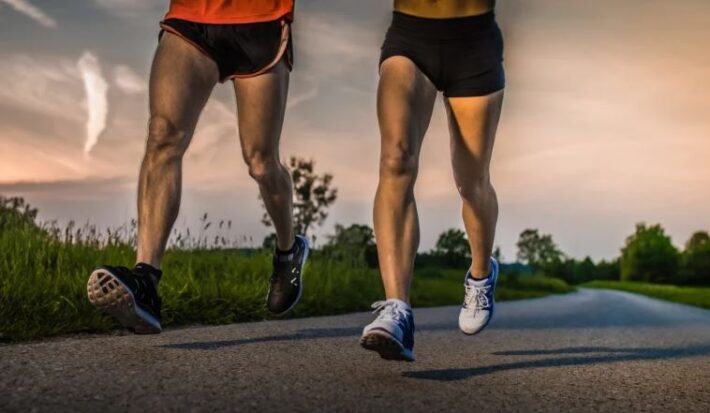 If you're not familiar with the term 'midfoot striker', it refers to the way your feet land while running. If your first contact with the ground comes from the part just behind the ball of the foot, you're a midfoot striker.
The midfoot is actually one of the three regions that human foot has. As its name suggests, it's positioned right in the middle of the foot, in-between the other two regions. Speaking of those regions, they are the hindfoot and the forefoot.
The midfoot is the part of the foot the purpose of which is to connect the heel and the ball of the foot. This region consists of bones, ligaments, and tendons, all of which are under a lot of pressure every time you're upright.
This region has to sustain almost all of your body weight. And because of that, your midfoot can easily get injured. This goes double for those who often run, using their midfoot as the primary landing point.
Now that we're on the subject of injuries, the midfoot strikers employ their ankles to do the shock-absorption job. This can help with keeping the heel and the ball of the foot injury-free but can ruin your ankles.
The good news is that there is a solution. Getting the right kind of shoe can lower down the risk of injuries. But, not only that, buying the best running shoe for midfoot strikers can even improve your athletic performances.
And it's actually pretty clear why that is the case – a comfortable shoe that promotes your running style will let your mind focus on the race.
Finding the Perfect Midfoot Running Shoe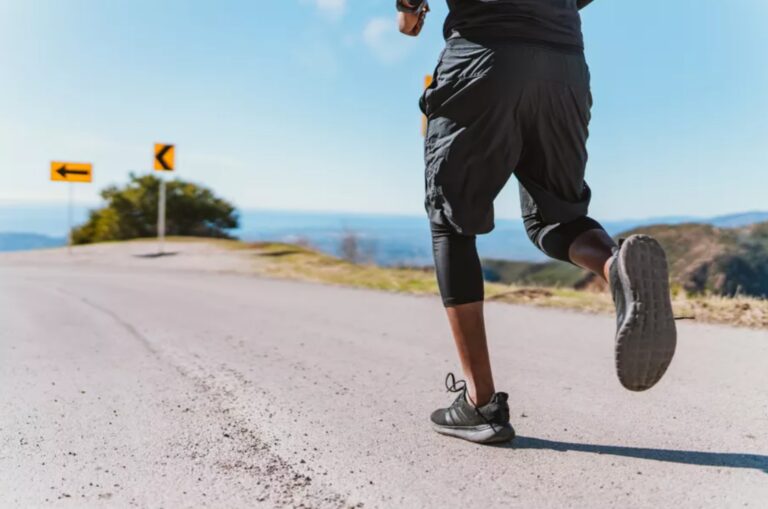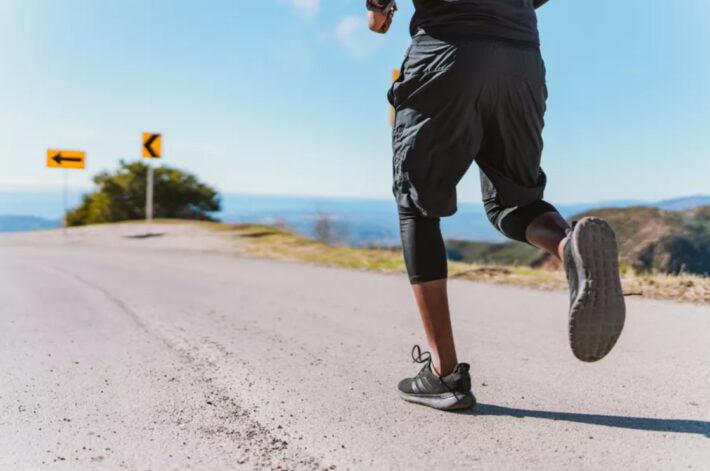 The design plays a big impact, but it's far from being the only factor.
If you buy a running shoe that's designed for midfoot strikers, you're likely to notice an improvement in your running performances. Still, how big will it be and for how long it will take are the things that depend on many other factors.
To make sure you buy the best midfoot strikers' shoe, you will need to do a little bit of research and find one that excels in all of the things listed below.
Breathability
If you're going to run long distances, you surely don't want to have two tiny saunas on your feet. And that's exactly what you'll get if you buy shoes that aren't too great in terms of breathability.
An average runner takes about two hours to complete a half marathon, while for the real deal, they need twice the time. Over the course of the race, you need to keep your feet in comfy shoes in order to be able to actually finish it.
For all these reasons, buying breathable shoes is of utmost importance!
Instep Cushioning
If you're going to run a 10k race, half marathon, or marathon, you'll probably have to do it running through paved streets. Pavement has its pros as a running turf, but it has a few downsides as well.
The biggest one is that it's a hard surface. And that means that if you have poor-quality shoes, your midfoot is going to hurt.
To prevent such a scenario from happening, our advice is to look for shoes that have a thick sole, as well as quality instep. This way, your feet will get the cushioning they deserve, which will not only prevent injuries but will also make your running sessions much more enjoyable.
Sole
The reason why your running shoes need to have a quality sole is not only to provide your feed cushioning. It's also because a good sole means a durable shoe.
This is the part of the shoe that's in contact with the ground. Regardless of whether you're running over pavement, ground, or some other surface, the sole will get damaged at some point. The big question is when?
If you buy a quality shoe with a quality sole, you can be sure it will serve you well for ages.
Quality & Durability
Speaking of durability, the sole isn't the only feature that plays an important role in how long will the shoe last. You need to pay attention to the materials used for the entire shoe because some are just more durable than others.
Another thing to pay attention to is who's made it. There are some manufacturers out there famous for making shoes that can last for years, even when used by passionate runners.
And if the shoe you wish to buy comes with a warranty, that's another big plus!
Looks
Although the main purpose of running shoes is to improve your running performances and reduce the risk of injuries, you probably do want them to also look nice. And we are totally on your side. The science is too.
It's all about human psychology – wearing beautiful clothing makes us confident about ourselves. So, if you have awesome-looking shoes on your feet, you will be confident and very eager to show them to others on the running court.
Price Tag
If you do a Google search on running shoes for midfoot strikers, you will see that there are literally thousands of different models available. And some of those models are extremely affordable.
The problem is that the shoes that are cheap are also usually cheaply-made. You can't expect budget shoes to serve you well for a long time. If you want the real deal, you need to be ready to pay a little bit more.
Of course, this doesn't mean that you can't find amazing running shoes that won't ruin your budget. Actually, some of the best running shoes on today's market come at pretty reasonable prices.
The only problem is how to find them. Well, you're lucky because you have us to help you out. We've already done our research and come up with four best shoes for midfoot runners. Let's now talk about each one of those!
Best Brands of Running Shoes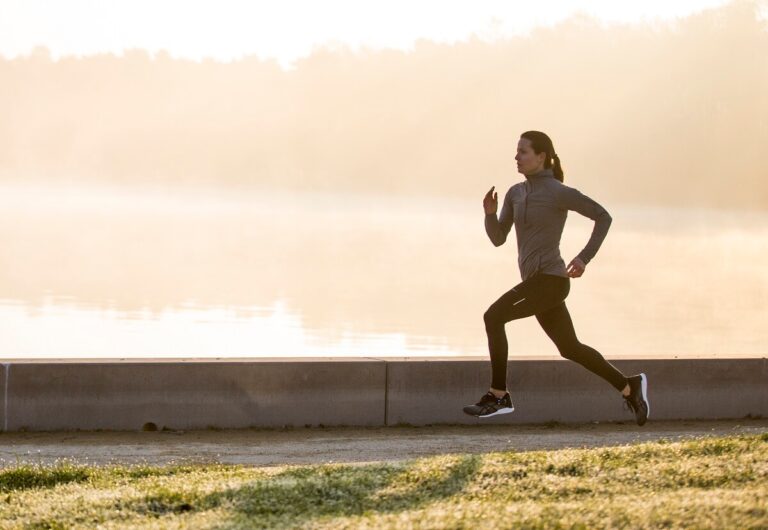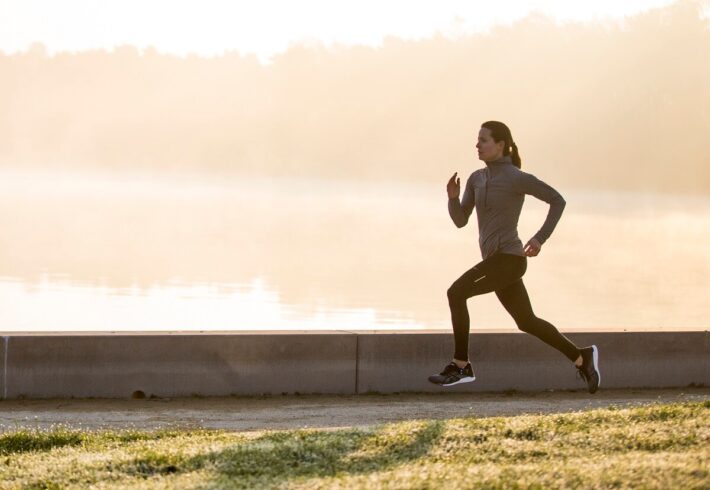 There are some shoe manufacturers that specialize in making shoes for athletes. Their products are specially designed to fulfill the needs of sportsmen for quality shoewear. Therefore, such shoes are designed to be comfortable to wear, but also very sturdy and durable.
Because the manufacturers of sports shoes are usually focused only on the performances, you won't be able to find too many of their products on runways. Of course, this doesn't mean they're ugly. Some might be, while some look amazing.
The good news is that the offer is huge, so you'll probably be able to find a shoe that matches your fashion taste. And if you do, you'll be able to buy a nice-looking shoe designed especially for running.
So, which brands make shoes that are both beautiful and great for running? Well, there are a lot of such manufacturers out there. Still, only a couple of them really stand out. Here are those brands:
Nike – Everyone knows the Swoosh logo; it's become a symbol of quality sports equipment. Although the American company makes all sorts of products, Nike is still most famous for its shoes. And it's no surprise why that is the case. Nike shoes are still among the best ones on the planet. So, if you're looking for new running shoes, make sure to check out what Nike has in its offer!
ASICS – The acronym stands for "anima sana in corpore sano" which is a Latin phrase meaning "healthy soul in a healthy body". Obviously, this manufacturer is focused on athletes, which is why it's not surprising that ASICS shoes are famously loved by a large number of professional athletes.
Mizuno – Here's another Japanese company that specializes in manufacturing top-quality sportswear. All Mizuno running shoes are famous for being ultra-light, yet firm and incredibly comfortable.
Reebok – Here's a company from the UK that's sponsoring a large number of sports teams and organizations. CrossFit and UFC are just a couple of examples. If these organizations think Reebok is good enough, so should you!
New Balance – Often referred to as NB, New Balance is an American manufacturer of sports equipment, whose running shoes are getting more and more popular every day. It's not because of their quality and performances, but also because of their eye-pleasing design.
Adidas – Here's a German brand that sponsors a number of prestigious sports teams across the globe. The company manufacturers literally everything an athlete needs, but Adidas shoes need to get a special mention. There are some models in Adidas collection that were specially designed with runners in mind.
Puma – The company was founded by the brother of the guy who founded Adidas. Obviously, this is another German company and same as Adidas, it's also famous for the footwear it makes.
Is Midfoot Striking the Best Running Method?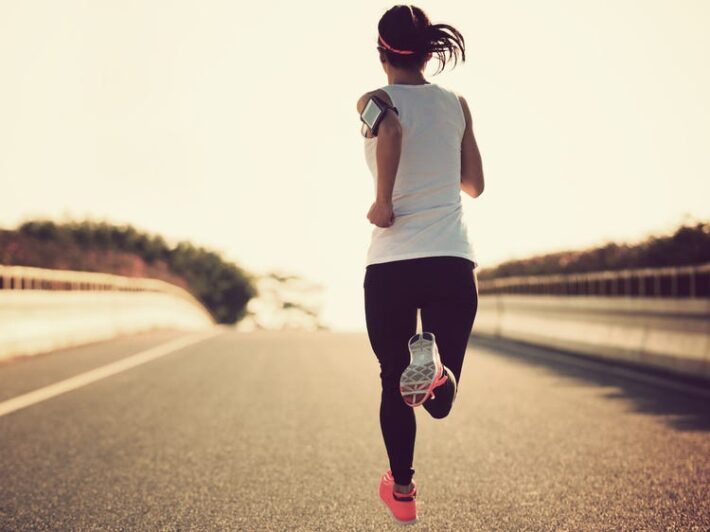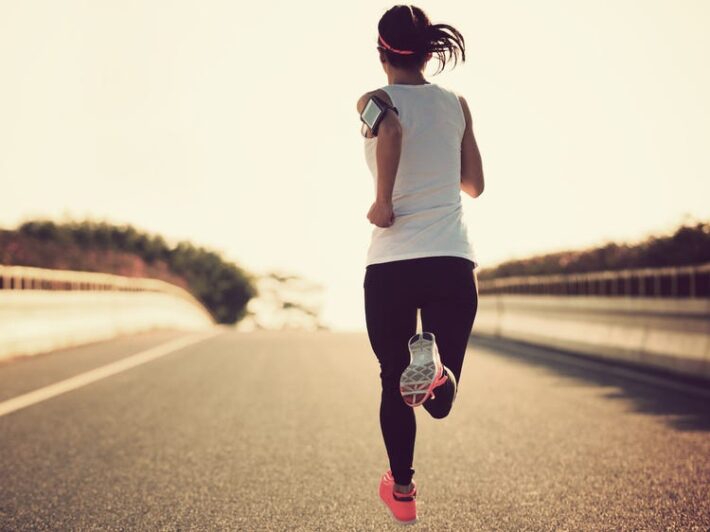 There's an ongoing debate in the world of sports science about the best running method. Some claim that people run faster when they use the ball of the foot as the first landing point. Others claim that it's healthier for your joints to land on the heel. Still, a big majority of scientists say the midfoot is the best.
In theory, midfoot strikers have the lowest risk of injuring themselves while running due to the fact that they're putting pressure on a large part of the foot, which equally distributes their body weight. The only issue is that they might have some problems with joints.
That said, it's impossible to say which running style you should use; it's all up to you. If you find it most convenient to be a midfoot striker, there really is no reason to change it. The only change we urge you to make is to buy a proper pair of running shoes.
No matter where your foot lands while you're running, you can be sure that your performances will get an instant boost as soon as you buy yourself a quality set of boots.
Apart from improving your performances, quality running shoes for midfoot strikers are also guaranteed to lower down the risk of injuries.
Avoiding Injuries by Buying Quality Running Shoes
The fact is that getting a quality pair of shoes can prevent all sorts of injuries. If they have a quality sole that will cushion the impact made by your foot hitting the ground, the shoes can even help you with ankle problems.
Such shoes can also help you prevent heel problems, as well as keep your foot bones protected. With good running shoes on your feet, you also shouldn't have to worry much about getting your toes broken or injured. And the same goes for your toenails.
Good running shoes also need to be lightweight, which means that they will not put any additional weight on your tendons and ankles. They also need to be very breathable, thus making your foot feel comfortable.
The shoes that are very breathable are also great because they prevent yeast infections and unpleasant odor from appearing. They can also stop blisters from appearing, as well as various other annoying issues.
Additional Tips for Improving Your Running Performances
Buying a pair of good running shoes for midfoot strikers should be the number one item on your shopping list. But, the list doesn't end there. You will also need good socks as they protect the skin on your feet from getting irritated, as well as soak up the sweat.
Apart from buying footwear, you will also need to spend a little money on good underpants. The underpants for runners or "runderwear" is an essential part of the gear, especially if you're planning to do long-distance races.
You will also need a comfy shorts and a T-shirt made of cotton. Apart from clothing, there are many other things you can buy to improve your running performances.
Buying a smartwatch would definitely be a good idea as it would allow you to track your performances and measure your process during every training session.
The good news is that these days you can find all kinds of smartwatches on the market, from expensive ones like those made by Samsung or Apple, to those that cost as little as 10 bucks.
Final Word on Best Running Shoes for Midfoot Strikers
There you have it – our guide on finding the best running shoes for midfoot runners as well as a couple of honest recommendations. We're sure that now you have all the info you need to make the right buying decision.
If you don't want to risk anything, the best thing you can do is just pick a model from our list and buy it! All of these four running shoes are perfect for midfoot strikers. They're guaranteed to feel great on your feet and even to take your running performances to a whole new level.
And here's one last piece of advice we got for you – regardless of which shoe model you decide to buy, the most important thing is that they fit.
Shoes that are too loose or too tight can ruin your running experience, not to mention that they can cause you a lot of pain and discomfort. Only the shoes that fit you perfectly are guaranteed to help you become a better runner!
Check this also: